Contents
Business Presentations Survey
Giveaways and Winners
Indezine Interviews
Five ways to reduce PowerPoint overload
Quick News
New Content
Events & Seminars
---
Business Presentations Survey
Do you want to make better presentations that help your business? And would you like to win a free gift as well? If you answered yes on both counts, you should participate in this new survey I'm doing on Business Presentations. I promise to bring you all the results of this survey so that all of us can benefit from the findings and find new ways to create better presentations. I also want to thank Claudyne Wilder and Jennifer Rotondo who are collaborating with me for the survey. Here's the survey (link no longer exists).
You'll be able to download the free gift immediately after you complete the survey - and you don't even have to provide your name or email address.
---
Giveaway and Winners
The freebie and giveaway spree just continues - by being subscribed to this ezine, you are eligible to win!
Cliff Atkinson and Richard Mayer have joined forces to bring you a free e-book that was written in PowerPoint, and designed to work equally well across paper, screen, projector and browser. The e-book called Five ways to reduce PowerPoint overload is especially relevant nowadays, when cries of 'Death by PowerPoint' seem to pervade the air. Download the PDF e-book here.
There are 2 (two) copies of Neuxpower's NXPowerLite product that compresses your PowerPoint presentation file sizes making it easier for you to email and share them. Here's a link to Indezine's NXPowerLite review.
Movieclip.biz (link no longer exists) is offering all subscribers a free high quality stock video clip in both WMV (WindowsMedia) and MOV (QuickTime) format - for PowerPoint users on the Windows and Mac platforms respectively. The preview page contains a Flash sample of the sample movie that weighs around 1 mb - just wanted to warn users who are on dialup to be prepared to wait for a while! Here's the exclusive link to the free movie clips (link no longer exists).
There are even more goodies - they will be announced in the next issue!
Now for the winners - Bob Thomas, Patrick Worley and the Jackson Family won the giveaways for a free copy of Neuxpower NXPowerLite. And Candy Mikler won a copy of Wildform Wild FX. There are two more names yet to be announced for the Wildform Wild FX giveaway - watch out for them in the next issue.
CrystalGraphics is running a special promo for their PowerPlugs: Ultimate Combo 14 product. Use this insider promo code "Ultimate14" to get an additional $200 off the web price of $599. So you pay only $399. Plus, as a bonus, until March 31st you'll also get a VersaPoint Communicator remote control for PowerPoint and the SereneScreen Marine Aquarium Crystal screensaver free.
Back
---
Indezine Interviews
There are five new inspiring interviews of amazing personalities on Indezine! On this page, only one response (or part thereof) from each of them is excerpted. However, each full interview has many more questions - so do read them all!
---
Colin Adams is the president and founder of Indigo Rose Software Design Corporation. Privately held, Indigo Rose develops innovative software products and multimedia authoring tools that are used by thousands of corporate, government and ISV customers around the world.
How do you typically use PowerPoint?
Colin: Nowadays, I'm using PowerPoint more than ever. I use it for its strengths and then supplement it with other tools as needed. It's all about presenting information in a way that engages the audience. It's easy to make a boring PowerPoint presentation - people have seen it all by now. I think it's important to keep that in mind and go beyond their expectations.
Of course, you knew I'd bring up Style Workshop didn't you? But it really does make putting PowerPoint presentations a lot easier and certainly more fun. I'm not particularly talented when it comes to layout and design, so having a library of design components definitely helps. I can concentrate on the message rather than stumbling around trying to make it look presentable. And since the components (backgrounds, buttons, bars, panels etc.) are arranged in coordinating themes, it's a snap to put together presentations that put my old efforts to shame. Read more in the Colin Adams interview.
---
Jim Reisteter is the Vice President of Sales and Marketing at Interlink Electronics. He is responsible for sales, marketing and product development for the Business Communications and Home Entertainment groups at the company.
So much of evolution in new hardware is in the form of features most people are not aware of - or simply don't use. What do you attribute this to: lack of skills in users, unintelligent design from vendors or something else?
Jim: There will always be a demand for feature rich products from a wide variety of people who present. New products strive to meet the needs of many and in doing so, often include features that go beyond the average customer's need. Interlink has worked hard to diversify our remote control product line to offer a range of features. Our RemotePoint Navigator, is simple for anyone to operate, with just the most popular features; slide forward, slide back, slide hide and a laser pointer. RemotePoint Presenter has the same basic functions, but adds a software program, programmable buttons, additional range, and presentation storage capability. By including such advanced features, our customers can pick and choose the capabilities that are useful to them and customize the remote control to their personal habits and presentation methods. Read more in the Jim Reisteter interview.
---
Jonathan Blank is currently the founder and CEO of Wildform, a video, animation and presentation software company. Wildform's products include the Flix Flash video encoders, the Wild FX video titlers and text animators and the Linx Flash editor.
Using Flash content within PowerPoint is something that's becoming very popular. Why would anyone use this route rather than create the entire presentation in Flash.
Jonathan: If you are used to working with PowerPoint, you may already have some expertise that you want to take advantage of. You may also have a number of templates that make it a lot easier to develop new presentations, as opposed to starting from scratch. And while I'm a big fan of Flash, PowerPoint is the industry standard for presentations. In general I would advise using both - why limit yourself to any single technology. And Flash integrates well with PowerPoint, so it's a natural fit. Read more in the Jonathan Blank interview.
---
Kurt Dupont is based in Belgium - after his Computer Science studies, he started with Andersen Consulting (Accenture nowadays) in Brussels. After 3 years he moved to the Brussels Airport Terminal Company that runs the Brussels airport - this last placement inspired the start-up of Take-off in 1998. Take-off creates the DataPoint add-in for PowerPoint that allows presentations to interface with databases of all sorts including those in text and Excel files.
How important is it to link databases to PowerPoint - and what areas of business can use this feature.
Kurt: Access to databases is nothing new, but presenting this information live and to your targeted audience is a new challenge for Microsoft PowerPoint. A big advantage of Microsoft PowerPoint is that it is well known and widespread all over the world. Linking data sources to presentations is opening new perspectives.
There are 2 types of database-enabled presentations; online and offline. You can welcome customers and visitors. Inform personnel on the work floor about targets. These are examples of online or live presentations. At the other hand people can generate new static presentations for distribution based on the current database information like a presentation linked to a Microsoft Project file or a presentation with graphs about last week's production figures. Read more in the Kurt Dupont interview.
---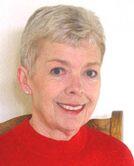 Sonia Coleman is the owner of SoniaColeman.com, an amazing site that's got tons of PowerPoint content. Sonia is among the most active PowerPoint MVPs (Most Valuable Professional) - you can often find her in the PowerPoint newsgroups answering questions and resolving problems.
Your site is such a vast resource of PowerPoint information - tell us more about how the site evolved.
Sonia: My website began simply as a place where I could document and share what I had learned about digital art. However, after becoming involved with PowerPoint, the focus shifted. As time passed I started writing tutorials to share what I had learned. I tend to add to the site as a pattern of new user questions develops. When I began, people were just beginning to migrate from PowerPoint 97 to PowerPoint 2000. Since then PowerPoint 2002 was released and now users are beginning to move to PowerPoint 2003. However, my site still features a large gallery of some of the artwork created by my nephew and me. Read more in the Sonia Coleman interview.
Back
---
Five ways to reduce PowerPoint overload
Here are some thoughts from Cliff Atkinson and Richard Mayer - these are excerpted from their e-book that's available for free download from this site.
Many people have had enough of PowerPoint. That's no surprise to many of us who have seen PowerPoint slides that simply present too much information for the human mind to handle. Typical slides filled with busy backgrounds, endless bullet points, and a tangle of diagrams clearly shut down understanding, instead of opening it up.
This problem of PowerPoint overload is a serious issue for organizations trying to make themselves more transparent and their information easier to understand. Not only can it put an organization's strategy at risk, but it can also degrade productivity, intellectual assets, and interpersonal relationships.
A growing body of research explains the science behind PowerPoint overload, and lays out recommendations to reduce the load. In light of the science, it is up to us to make a fundamental shift in our thinking - we can no longer expect people to struggle to try to adapt to our PowerPoint habits. Instead, we have to change our PowerPoint habits to align with the way people learn.
Five specific PowerPoint techniques lay out a pathway for reducing PowerPoint overload, each of which applies a research-based principle. By taking these five steps, you will be well on your way to communicating more effectively on the PowerPoint platform.
This e-book was actually written in PowerPoint, applying the principles it describes. It was designed to work equally well as a printed page, and as a PowerPoint slide presentation. Download a free PDF copy of this e-book.
Back
---
Quick News
Read the PowerPoint Blog here - The PowerPoint Blog now includes the Atom syndication service so that you can use a Atom compatible newsreader to read all postings.
Office 2004 for Macintosh - Although Microsoft's Office 2004 won't be on store shelves until the middle of this year, here's a sneak peek at its new features. And these additions -- from a command center for related correspondence, calendars, and files, to an audio recorder that gives your typing fingers a rest made quite an impression. Come take a look at the next version of one of the most important program suites for the Mac. More at the Macworld site.
Microsoft Office 2004 Demo - Join lead program manager, Kris Barton, on a guided tour through some of the powerful new features coming soon in Microsoft® Office 2004 for Mac. Look here.
Shape Console for PowerPoint - Shaym Pillai announced a free Shape Console that will display a miniature floating window within PowerPoint - this also shows the current selected shape on the active slide. This is very handy when you wish to tab through shapes which are layered one below the other. More info and free download.
Hemera Adds 10,000 New Images - Hemera added 10,000 new Image Express online graphic subscription service - you can join Image Express for free and download 6 images - for more images, you'll have to opt for a paid subscription. Try the free images here.
New Favorite Templates from CrystalGraphics - CrystalGraphics announced PowerPlugs: Templates Favorites I and II which include over 5,000 favorite templates selected from their vast library of over 30,000 award-winning abstract and business-themed PowerPoint templates. You can also download free samples. More info.
CaptureWorks Announces PointCapture 1.2 - CaptureWorks announced version 1.2 of its PowerPoint cataloging, organizing and recreating tool - PointCapture. Download an evaluation version (link no longer exists).
NTU Creates Content With Macromedia Breeze - NTU, a Singapore based educational institution uses Macromedia Breeze to enable faculty to build and distribute multimedia lecture presentations easily and effortlessly. Read more at the Computerworld Singapore site (link no longer exists).
Public Speaking for Entrepreneurs - This is a prerequisite for every speaker but it holds especially true for the first time. Practice your presentation as much as you can. By that I literally mean, give your presentation over and over again to a mirror, to your staff, to your spouse or your dog. Learn more with LeeAundra Temescu.
Corel Touts Microsoft Compatibility In WordPerfect Office 12 - Unwilling to give up the fight against Microsoft Office - the planet's most dominant business productivity suite -- Corel on Monday unveiled its newest alternative, WordPerfect Office 12, which will ship in late April. Read more here.
The Seven Deadly Sins of PowerPoint Presentations - It's not surprising PowerPoint slideshows have become the norm for visuals in most business presentations. However, they can also spell disaster even for experienced presenters. Dr. Joseph Sommerville discusses the sins of PowerPoint.
Churches Use PowerPoint - Protestant churches are tending to become more contemporary, with the use of electronic media like PowerPoint presentations growing more popular, a survey shows. The survey by Ellison Research, a Phoenix-based marketing research company, asked clergy whether the overall style of worship in their congregation had changed in the last five years. Read more at Beliefnet.com.
Flash Template converts from PowerPoint - Kurtis Scaletta has developed a Flash learning object template for Flash MX that facilitates conversion of PowerPoint slides to the Flash MX format. Learn more.
Reinventing PowerPoint - Pop quiz time. Which doesn't belong on the following list of business tools: mimeograph; overhead projector; flip chart; PowerPoint? Actually, it's a trick question. None of the items belong--not in today's sensory-straining world of technology-based marketing. New tech tools to liven your tired old PowerPoint presentations--and give your online marketing efforts a boost. Inc. magazine tells you more.
Back
---
New Content
PowerPoint and AutoPlay Media Studio 5 - Let's look at a typical corporate scenario. Your company has PowerPoint presentations that have to be burned on CDs and distributed. PowerPoint 2003 has an amazing Package to CD feature but how do you burn 15 presentations to a CD and provide a well designed interface to the recipients of the CD? Actually, it's an easy task to accomplish. Just follow this step-by-step tutorial and you'll have created an autorun CD with all your PowerPoint presentations in no time. The same procedure can be followed for a single presentation as well. Read here.
The Incredible, Accessible Presentation - In its purest sense, a presentation is the act of making information publicly available. Today, the world is the audience and electronic presentations are the delivery vehicle. A simple web search for "online presentations" lists over 6 million results. Technology has become the presenter and the presentation. With more than 17 million users worldwide, PowerPoint is the technology. The appeal is easy to see. Thousands of dollars can be saved in travel costs. Your presentation, sales pitch, training course, etc. is available 24 hours a day, 7 days a week. Almost anyone can create a presentation or training course. The downside is that everyone may not be able to access your presentation. Read more with Glenna Shaw.
Vic Ferri Creates EXEs from PowerPoint - I first heard about Vic Ferri's PowerPoint to EXE conversion service on a Yahoo Groups forum. Fast forward two years and I was communicating with Vic about his concept - and it seemed good enough for an Indezine story.
The Cognitive Load of PowerPoint - Many people have opinions about PowerPoint, but few can speak on the topic with the authority of Richard E. Mayer, Ph.D., professor of psychology at the University of California, Santa Barbara. Cliff Atkinson interviewed Richard Mayer.
Really Bad PowerPoint, Revisited - Seth Godin is the author of five books that have been bestsellers around the world and changed the way people think about marketing, change and work. He was recently chosen as one of "21 Speakers for the Next Century" by Successful Meetings and is consistently rated among the very best speakers by the audiences he addresses. As you can expect, Seth has a few things to say about PowerPoint, especially since his 2001 e-book Really Bad PowerPoint (and How to Avoid It), was an Amazon bestseller. Cliff Atkinson interviews Seth Godin.
Customizing PowerPoint Toolbars - If you are never really happy with where PowerPoint puts its buttons and menus, then don't put up with it any longer! In this example, you can add the Align and Distribute menu to the Picture toolbar. Learn with Glen Millar.
Inserting Flash (.SWF) Files into PowerPoint - This is a very basic tutorial on how to insert Flash (.SWF) files into PowerPoint. You can accomplish this in six easy steps! Learn more (link no longer exists).
Cattle Annie's Uses DataPoint - Cattle Annie's Restaurant & Entertainment Club is one of Virginia's premier music venues. Several years ago, Cattle Annie's promotional team implemented PowerPoint slides broadcast through their closed circuit television system, including large screen projectors, to present upcoming entertainment and other promotional items. The project was successful at informing the guests, but keeping the slides up-to-date proved tedious and over time, the appearance of the slides deteriorated. Linking the club's scheduling database to the slides seemed to be the solution. Take-Off Software answered the call for a cost effective solution with DataPoint for PowerPoint. Read more.
Back
---
Events & Seminars
Great Graphics and Perfect Presentations
March 23-24 (Dallas/Ft. Worth); March 29-30 (New York/New Jersey); April 1-2 (Chicago); April 20-21 (Phoenix); April 27-28 (Calgary AB Canada); May 5-6 (San Jose)
Rick Altman, R Altman Digital Consulting
PPT Live
Winning Presentations Seminar
April 15 and 16, June10 and 11, 2004, Boston, USA
Claudyne Wilder, Wilder Presentations
PowerPoint Live
October 10 to 13, 2004, San Diego, California, USA
Rick Altman, R Altman Digital Consulting
PPT Live
Back
---
Credits
During the preparation of this issue of the PowerPoint Ezine, I received assistance, content or feedback from Andrew Welsh, Betsy Weber, Brian Reilly, Carolyn Dennis, Claudyne Wilder, Cliff Atkinson, Colby Devitt, Colin Adams, Glenna Shaw, Jennifer Rotondo, Jim Reisteter, Jonathan Blank, Kathy Jacobs, Kurt Dupont, Mickey Stevens, Nicole Ha, Peter McClard, Richard Mayer, Sharon Lin, Shyam Pillai, Sonia Coleman, Tommy Powell and Vic Ferri (all in alphabetical order). I would like to use this platform to thank them for their help.
Back
---