The three basic animation types in PowerPoint: Entrance, Emphasis, and Exit animations are something we have already explored. The fourth animation type is called Motion Path animations, and this is something more advanced in nature than the basic animation types explored so far. Motion Path animations play on a path that determines the direction in which the animated slide object moves across or around the Slide Area. For example, you can move the slide object up, down, right, or left, or on any preset or drawn motion path.
When you summon the Motion Paths drop-down gallery for applying animation to your selected slide object, you will notice that Motion Paths available are divided into three categories, as shown in Figure 1, below. These categories are:
Custom,
Basic, and
Complex.
Motion Paths in the Custom category are line drawing tools that allow you to manually draw your own Motion Paths. These tools are Draw Curve, Draw Freeform, Draw Line, and Draw Scribble, and are drawn in the same way as you draw all sorts of lines in PowerPoint. Look at our Drawing Custom Motion Path in PowerPoint 2011 tutorial for Mac.
Basic Motion Paths are simple routes such as Arc, Line, Loop, Shape, and Turn.
Motion Paths within Complex category make your slide object travel in some complex paths such as a Spiral, Star, etc.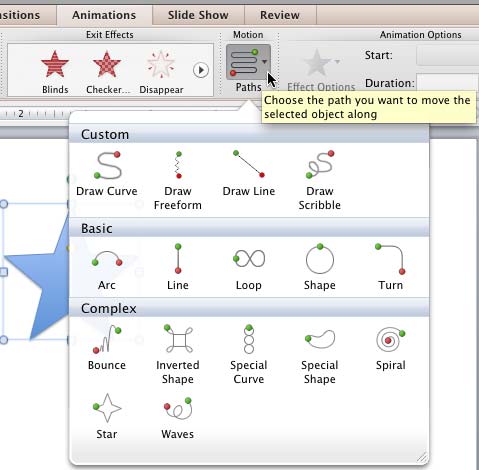 Figure 1: Motion Paths drop-down gallery
Among all animation effects, Motion Paths are the most impactful, if chosen carefully. The embedded sample presentation below shows the Motion Paths available in PowerPoint 2011 for Mac.