Introduction
Lights! Camera! Action!
How It Works
---
About Patrice-Anne Rutledge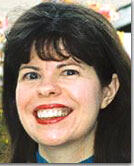 Patrice-Anne Rutledge is the best-selling author of more than 20 computer and business books. In addition, Patrice has contributed to numerous international publications, developed the columns "Global Business Today" and "eCommunicate," and has created presentations, marketing communications materials, and Web content for leading international organizations. Patrice's latest book is Special Edition Using Microsoft Office PowerPoint 2003 (Que). Visit her web site to learn more.
---
Introduction
On-demand, rich-media presentations are more popular than ever in today's business climate. Not only are these presentations visually compelling, they also help companies reduce extensive travel and training expenses. For a fraction of the cost of traditional meetings, you can deliver training and company presentations online and on demand, viewable by a browser from anywhere in the world.
If you're an Office user familiar with PowerPoint, you can easily be on your way to creating exciting, media-rich presentastions that incorporate video and audio through the Microsoft Producer for Microsoft Office PowerPoint 2003 add-in. Best of all, Producer is available as a free download for all licensed PowerPoint 2002 and 2003 users.
Back
---
Lights! Camera! Action!
Producer is targeted to two main types of users: managers and knowledge workers in a business environment as well as digital media professionals. It's a useful tool for creating a variety of streaming media including:
Training seminars and courses
On-demand company broadcasts and presentations
Sales and marketing presentations
Videotape archives
Meeting archives
This list should give you a good idea of the potential uses of Producer, but the easiest way to really see what a rich-media application like Producer can do, however, is to see it in action. The Producer 2003 page on Microsoft's Web site enables you to view some Producer demos via a broadband connection. You'll learn how to create the Training demo yourself later in this article. Figure 1 illustrates a sample Producer presentation, which combines video with PowerPoint slides.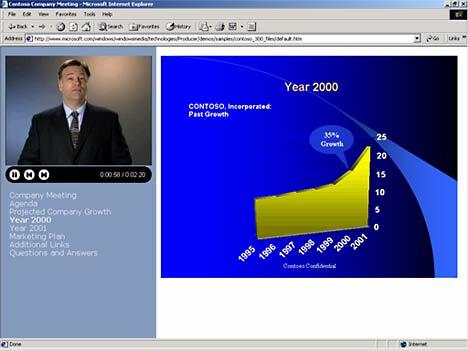 Figure 1: By adding streaming media technology to traditional PowerPoint slides, you can create a professional, rich-media presentation.
Back
---
How It Works
Producer enables you to create streaming media presentations in three steps:
Import and capture media (such as audio, video, and slides) and organize it in the appropriate order.
Synchronize your media elements so that the audio and/or video plays in sync with your slides.
Publish your presentation to a network drive, Web server, or the Internet.
One of the main advantages of Producer for Office users is its integration with PowerPoint. Producer retains animations, transitions, and slide timings from existing PowerPoint slides that you import. In addition, you can use PowerPoint's Pack and Go technology (2002) or Package for CD feature (2003) to compress your Producer presentation as well as all related audio and video files into a single, portable file. Producer also integrates with FrontPage, enabling you to quickly and easily publish Producer presentations to any FrontPage Web site.
Back
---
This is the original page. An AMP (Accelerated Mobile Page) version of this page is also available for those on mobile platforms, at Microsoft Producer - Page 1.