muvee is a Singapore based company that creates amazing video applications that are are also prefixed muvee.
---
muvee Reveal: Conversation with Philip Morgan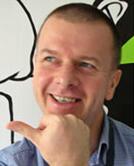 Philip N. Morgan is a seven year veteran of muvee and is its Chief Operating Officer. Before joining muvee Philip spent over 25 years working in television production and operations with stints at the BBC, ITN, TV-am, TVS, Orbit, TVBS and Sony Pictures Television. Philip is a keen photographer and videographer and enjoys cycling, jogging, travel and cooking -- and in this Indezine exclusive conversation, Philip discusses the cool, new features in muvee Reveal, and shwup.com, a new media sharing site from muvee.
---
muvee Reveal
muvee Reveal is the newest version of muvee -- it is a completely rewritten program that makes creating professional looking movies even easier. It also allows you to upload created muvees to the new shwup.com sharing site.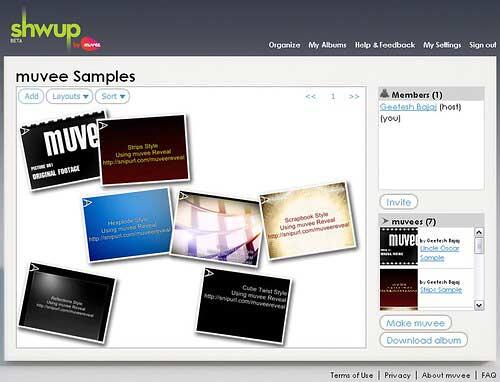 ---
muvee autoProducer 6
We also reviewed muvee autoProducer 6 -- the earlier version on this site. muvee, pronounced "mew-wee" is a wizard style video application that's amazingly easy to use and the results are nothing short of outstanding. The software does everything for you from capturing your video input to creating a DVD.
---
muvee Styles
muvee PhotoAlbum superStyles was covered in the Indezine blog -- read more here.
---
Note from Geetesh
I first heard about muvee when I read the Faster Smarter Digital Video book by Jason R. Dunn -- the book is published by Microsoft Press. Today, the book may be more than a little outdated since it was published in 2002 -- but it still makes very interesting reading.
Click on the link above, or on the book cover to visit the book page on Amazon.com
This is the original page. An AMP (Accelerated Mobile Page) version of this page is also available for those on mobile platforms, at muvee.