Place a stencil, and paint over a surface, and you have instant lettering! Stencils take us to the days when large format printing wasn't commonplace. You placed a stencil, and painted over it to leave an impression on a surface. Stencil designs, including everyday alphabets had "bridges" between areas that were cut. These bridges gave stenciling the unique look that we still associate with this art form. Fast forward to today, and though we no longer require stenciled alphabets, they look different. This "difference" has sparked the renewed interest in stenciled typefaces. We explore a few more of them on this page. Before we explore further, do remember that stenciled fonts only look good at large sizes. Don't use them for your bulleted text or body type.
See Also: 3 Free and Favorite Stencil Fonts
Each of the slide thumbnails below can be clicked to see a larger representation.
1. Boston Traffic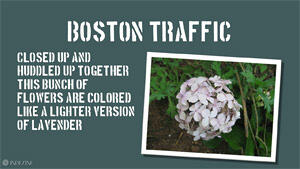 Download Boston Traffic
Boston Traffic is a stencil that takes a lot less space than other similar fonts, due to its narrower composition. And yet, it's still best suited for longer headlines or titles. Stay away from using this one for body type.
---
2. Know Your Product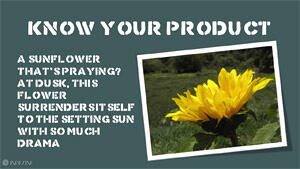 Download Know Your Product
Know Your Product has all the elegance of a well-spaced font, and is eminently readable. It has great aesthetics, and works well as long as you don't have too much small-sized text on your site. It is eminently suitable for headings and titles, and even subtitles at a larger point size.
---
3. Major Snafu
Download Major Snafu
Major Snafu has no curves. It's all straight, bold lines that make the most of the space, and yet it seems to breathe quite well in the limited space! This font is suitable only when you have a title and probably only a single sentence on your slide, but that's rue for many stencil fonts.
---
Click below to view on SlideShare
Click above to view on YouTube
---
This is the original page. An AMP (Accelerated Mobile Page) version of this page is also available for those on mobile platforms, at 3 More Free and Favorite Stencil Fonts.