Both PowerPoint 2010 and PowerPoint 2007 show the name of the active Theme for a presentation within the Status Bar. Figure 1 below shows the PowerPoint 2010 interface with the Theme name highlighted in red on the Status Bar.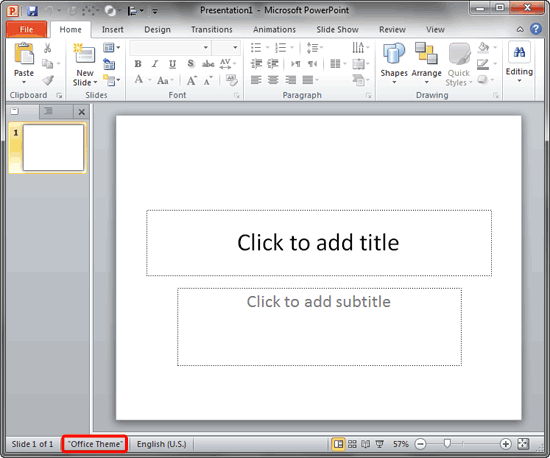 Figure 1: PowerPoint 2010 interface shows Theme name on the Status Bar
Now, look for a similar option within the PowerPoint 2013 interface in Figure 2, below. Note that there is no Theme name displayed on the Status Bar highlighted in red. However you can reinstate the Theme name, as explained in this tutorial.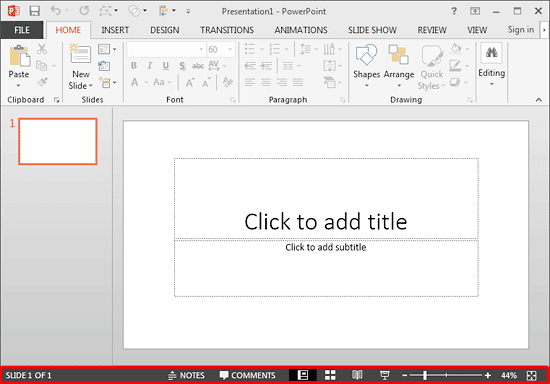 Figure 2: PowerPoint 2013 interface does not show Theme name on the Status Bar
Follow these steps to display the Theme name on the Status Bar in PowerPoint 2013.
Launch PowerPoint 2013 to bring up the PowerPoint 2013 interface, as shown in Figure 2, above.
Now, right-click anywhere on the Status Bar (highlighted in

red

within Figure 2) to bring up the Customize Status Bar menu, as shown in Figure 3.

Figure 3: Customize Status Bar menu
Within the Customize Status Bar menu you'll find options which you can display or hide on the Status Bar. The tick mark at the front of the option indicates the display status.
Note that the Theme option (highlighted in

red

within Figure 3, above) is not selected. To select it click on it and a tick mark appears indicating the option is selected, as shown highlighted in

red

within Figure 4.

Figure 4: Theme option selected
Click anywhere outside the Customize Status Bar menu to get back to the PowerPoint interface.
Figure 5, below shows the Theme name is now displayed on the Status Bar (highlighted in

red

within Figure 5).

Figure 5: Theme name displayed on the Status Bar