You might have seen columnar text layouts often in Word documents or even in published formats used by desktop publishing software. PowerPoint 2011 may not give you all those bells and whistles, but it does provide you with some essential column capabilities, although don't expect anything close to the controls provided by word processing applications. In PowerPoint, you can set up a text container to possess multiple linked columns, as shown in Figure 1, below.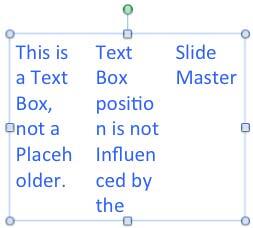 Figure 1: Columnar text within a text box

All these columns are limited to be within a single text container. You can add or delete text and the new text automatically adjusts itself to flow within the container. This adjustment depends upon the Text autofit settings you have made. You cannot have text flow from one container to another though. We told you PowerPoint's column options for text are limited! The good thing is that when you do have too much text on a slide (and trust us, too much text is not a good thing on a slide), then you can easily convert a single-column layout into a multi-column one. Giving your text more reading space and also breathability.

If you need to set up columns for text boxes (and shapes), then go ahead and follow the procedure explained below. However, if you need to make all text within individual text placeholders columnar, then don't make these changes for every individual text placeholder. Not only will working with individual text placeholders be monotonous, but also you will loose the consistent look of successive slides. Therefore, make these changes for text placeholders within the Slide Master.

Follow these steps to set columns within text containers:
Open any slide which has a text box (or text container). Carefully select the entire text container (not just some part of text in it) so that it shows a solid line with selection handles on its perimeter. In Figure 2 you can see a text box selected.

Figure 2: Text box selected
After selecting the text box, right-click to get the contextual menu you see in Figure 3. Select the Format Text option (refer to Figure 3 again).

Figure 3: Format Text option selected
This will open the Format Text dialog box (see Figure 4). Select the Columns option within the sidebar of this dialog box (refer to Figure 4 again).

Figure 4: Columns option within Format Text dialog box
In this dialog box, within the Number of columns box (highlighted in

red

within Figure 4) you can enter the value in digits to specify the number of columns, and, within the Spacing between columns box (highlighted in

blue

within Figure 4) enter the amount of spacing in inches. Figure 5 shows 2 columns, and a spacing of 0.5 inches set for the text within the selected text container.

Figure 5: Number and Spacing options within the Format Text dialog box
In Figure 6, in the text box towards the left you can see simple paragraphed text, and towards the right, you can see the same text box with text laid out in two columns.

Figure 6: Compare the same text box with and without columns
Tip: Restrict yourself to only 2 columns as far as possible. If you must, even then never go beyond 3 columns. Slides don't take as kindly to columns as normal paragraphs in a document program like Microsoft Word do.