PowerPoint follows the process of selection, then action for any slide object on a slide. If you cannot select an object, then you can probably not modify it at all. Although this tutorial explains how you can select shapes on a slide, the process works the same way for any other slide object.
Select or Deselect a Single Shape
Just click a shape to select it. Figure 1 shows a single shape selected on the slide. To deselect the shape, click anywhere on the slide other than the shape, or even Ctrl + click (or Shift + click) on the selected shape.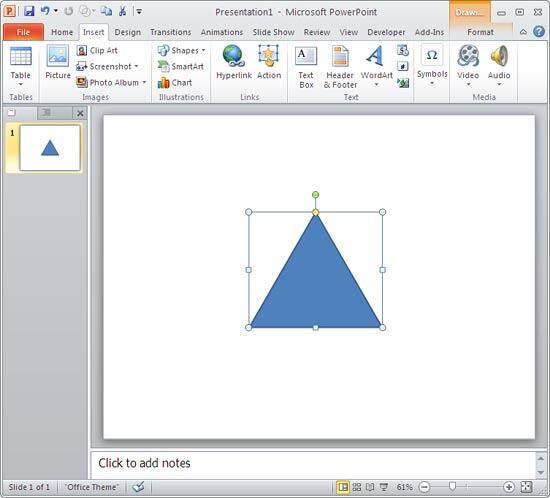 Figure 1: A single shape selected
Select a Shape that's Behind Another Shape
To select a shape that's behind some other shape and not easily selected or visible, press the Tab key to rotate between all the shapes on the slide until the shape you want is selected. If you pressed Tab quickly and missed selecting a shape, you can press Shift + Tab to reverse the entire tab selection process.
You can also use the Selection and Visibility Task Pane to select.
Select or Deselect Multiple Shapes
To select more than one shape, use any of these options: