Google's Image Source Search is an amazing piece of work. We use it all the time to find a source of an unknown image! Do you want to learn how you can use this tool to help you use pictures more effectively? We do have a getting started tutorial on our Google's Image Source Search page.
So how does Google recognize an image? With text, of course Google's search algorithms have some content to index and then retrieve? But what does it store for images? Colors? Resolution? File name? Or more?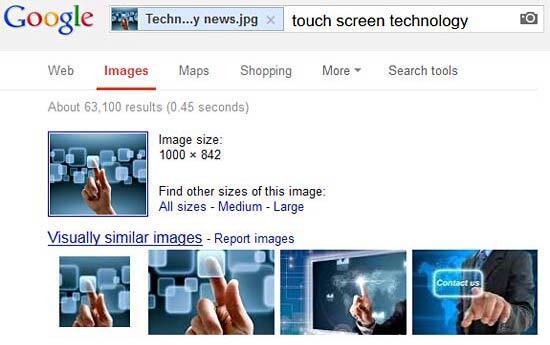 Figure 1: Results from Google matching the image
Actually, Google's Image Source Search uses a combination of these factors and more. However, do remember that as a search engine, Google does not look at any image in the same way that humans do. For a search engine, an image is just another file with data—so a JPG or a PNG image is not too different than an HTML or a PHP page. All of these file formats can be read as data. When Google reads an image as data, it can also determine the file size, the resolution, and even the dimensions.
Additionally, and perhaps most significantly Google uses a process known as CBIR (Content-Based Image Retrieval). CBIR allows Google to index the predominant color, shapes, patterns etc. of the picture. It can also index any text that's part of the image using a built-in character recognition engine. Combine that with the attached meta content across the web, and you can see that Google has a huge amount of information at its displosal to distinguish and index each image!
This is the original page. An AMP (Accelerated Mobile Page) version of this page is also available for those on mobile platforms, at Google Image Source Search In Depth.