OK, you read the title right! We reiterate that you should still not use 3D charts unless you must have a Z-axis. Having said that, we are talking about making your 3D columns in a chart transparent. Yes, there's a reason to do so especially when you find that some of the columns in your 3D chart may be hiding behind one or more of the other columns, just because they are not tall enough. Look at the chart shown in Figure 1. Notice that one of the red columns is completely hidden. Agreed, that column does not represent superlative performance but it still needs to be visible.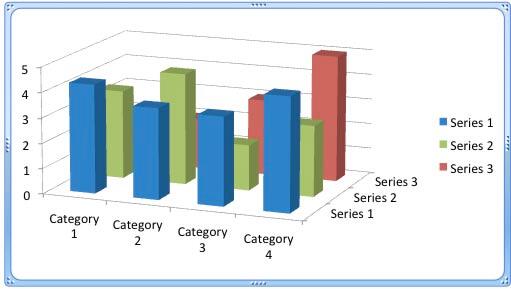 Figure 1: One of the Series 3 columns is completely hidden
Continuing our observation of Figure 1, we need to find a way to make the completely hidden red column visible! One easy solution for this problem is to reduce the opacity of the columns in the front. Follow these steps to learn more:
Start by selecting one of Series in the front. We selected the series represented by the blue columns. Thereafter, right-click (or

Ctrl

+click) to bring up the contextual menu, you see in Figure 2. Choose the Format Data Series option.

Figure 2: Format Data Series option selected
Doing so brings up the Format Data Series dialog box that you see in Figure 3. Make sure that the Fill option is selected within the sidebar. Then, select a tab depending upon the type of the fill used for the selected series. In Figure 3, you can see that we have selected the Solid tab.

Figure 3: Format Data Series dialog box displaying greyed out Transparency slider
As you can see in Figure 3 above, the Transparency slider (highlighted in

red

) is grayed out! This is because the fill color is set to Automatic, as shown highlighted in

blue

within Figure 3, above. To change the fill transparency, you need to change the fill type from Automatic to one of the Accent colors. In Figure 4 you can see that we are changing the data series fill to a solid color.

Figure 4: Solid color fill being selected for the series
As soon as you change the fill to a solid color, the Transparency slider gets enabled. Now set a transparency value as required. In Figure 5, you can see that we set the transparency to 25%.

Figure 5: Data series transparency set to 25%

Tip:

We cover transparency for solid fills in this tutorial. However if your 3D column is filled with a gradient, a picture, or some other

shape fill

, you can still change the transparency for that fill type. Refer to our

Transparency for Shape Fills in PowerPoint 2011 for Mac

tutorial. Even though that tutorial is about shape fills, the same techniques work for data series fills within charts.

This makes the selected series semi-transparent as shown in Figure 6.

Figure 6: Columns of series 1 made semi-transparent
Similarly, you can change the transparency of columns representing other Series. In Figure 7 you can see that we have changed the transparency of Series 1 and 2 so that columns behind them are also visible.

Figure 7: Reducing the fill opacity of columns has made hidden chart elements visible
Compare the charts in Figures 7 and 1. You can see that in Figure 7, the columns of Series 3 which were hidden earlier, are visible.
Save your presentation often.