These are alphabet stamps for SnagIt with an aqua look circle background. Click here for more info on using and creating SnagIt stamps.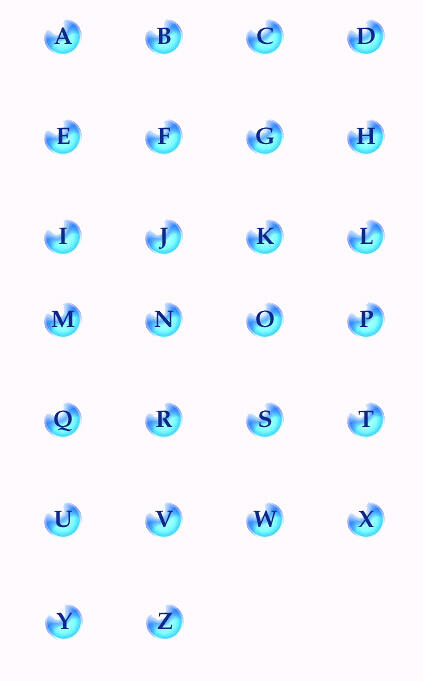 Download Now. (103 kb)
Download free PowerPoint templates.
---
This is the original page. An AMP (Accelerated Mobile Page) version of this page is also available for those on mobile platforms, at Aqua Alphabets 01.