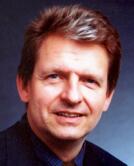 Joachim Fritze was born and grew up in nothern Germany. He is a chemist by profession with twenty years of experience in the sales and marketing of dentistry stuff. An avid PowerPoint user for almost a decade, Joachim churns up PowerPoint presentation all the time and loves to use Perspector, the 3D add-in for PowerPoint. Joachim lives in Liechtenstein, and is married with two children.
---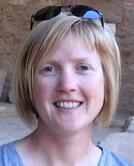 Beth Simon is an Assistant Professor of Computer Science at the University of San Diego, in San Diego, California, USA. Her research interests lie in Computer Science education and include both educational technology and multi-national, multi-institutional education research. She works jointly with the University of Washington's Educational Technology group and the University of California, San Diego's ActiveCampus group on Classroom Presenter, a Tablet PC-based system to increase interaction in the classroom.
---
This is the original page. An AMP (Accelerated Mobile Page) version of this page is also available for those on mobile platforms, at PowerPoint Users.