Sound can add character to a presentation—it's easy to bring a presentation to life with sound of any kind, be it a background score, a narration or an event sound. Nevertheless, sound in PowerPoint can enhance the slide experience, only if used with relevance and restraint.
Upbeat music clips can be great accompaniments to slideshows, photo album slides, and portfolio presentations. On the other hand, corporate profiles and demo presentations require background scores that are more understated and soft. Any presentation that has a live presenter should never include a background music score!
Whichever music clip you choose, we will explain the method which is a little different in various versions of PowerPoint.
---
Interviews and Conversations
Colin Adams of IndigoRose discusses their Liquid Cabaret collection of music tracks for PowerPoint. He also speaks about his favorite track selection for use in a corporate presentation scenario.
---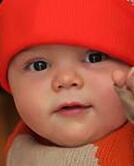 Vivian MacPartland of Opuzz (Vivian chose that avatar!) discusses Opuzz, their music, and the use of music tracks in PowerPoint presentations. She goes into details about how sound can enrich a PowerPoint presentation, and what guidelines one should follow when using music within a presentation.
---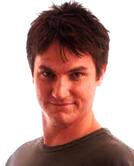 Mike Bielenberg of Jupitertunes explains which genre of music works best in PowerPoint presentations. And then he says that genre is not everything -- it's more about tempo and emotions.
---
John Bickerton of UniqueTracks discusses how important is it to use sound in a presentation. He also says that users who have some type of ability to edit audio on the computer can multiply the power of production music hundred times.
---
Jeffrey P. Fisher provides audio, video, music, writing, training, and media production services. He discusses whether narrations and background scores should be mixed together in PowerPoint presentations. And also, how loud should the volumes for the music and narrations be.
---
Using Transition Sounds To Loop
You can often use transition sounds to play across slides and loop. This is an option of choice when one needs to incorporate narrations along with a background music score.
Right-click the first slide in Slide Sorter view, choose Transition, and under the Transition Sounds option, choose your WAV file. This trick works only with WAV files, so no MIDI, WMA or MP3 can be used. Be sure to select the Loop option. Whenever you need to stop this sound, right-click the respective slide, choose the Transition option, and within Transition Sounds, choose the Stop Playing Sound option.
Sound Across Slides
Choose your PowerPoint version below:
---
Related Stuff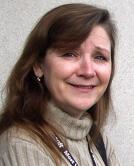 How do I loop sound/music for a looped presentation
GlennaShaw discusses this often questioned topic in complete detail.
---
What is Royalty Free Music?
John Bickerton explains the entire concept to the uninitiated.
---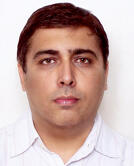 Pause Slides, Sounds, and Movies - and Resume!
Geetesh Bajaj shows you how you can tame sounds and movies so that they pause when you want.
---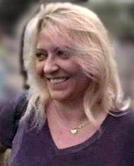 Break Time PowerPoint Presentations
Dian Chapman creates quick music equipped presentations for those break times.