Typically when you select any text container such as a text placeholder, shape, or text box—then you may (or may not) see which language is specified for the text container on the Status Bar, as shown highlighted in red in Figure 1.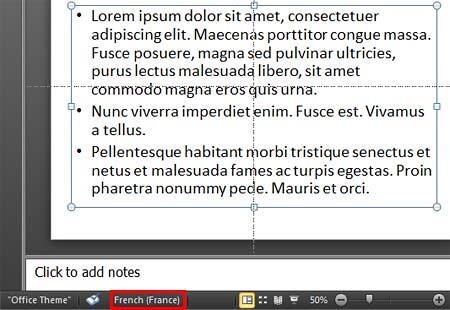 Figure 1: Language being displayed on the Status Bar
However, it is quite possible that you may not be seeing any language specified on the Status Bar, and this can happen for one of two reasons:
You must have more than one Editing Language installed to see the Language option on the Status Bar. For more information on adding additional editing languages, please see our Add and Remove Proofing Dictionaries for Foreign Languages in PowerPoint 2010 for Windows tutorial.
If you still do not see the Language option on the status bar, you may have turned that option off. To enable it again, you can right-click on an empty area of the Status Bar and make sure that the Language option is checked, as shown in Figure 2.

Figure 2: Language option selected
Save your presentation often.