In the last few tutorials, we have shown you all the options available to you for creating Photo Album presentations in PowerPoint. Yet there's something that is larger than all these options put together, and that is creativity and curiosity. This creativity and curiosity can only be satisfied with practice and inspiration. Even though the option to edit your existing Photo Album provides you with the freedom to experiment and tweak, nothing is more important than actually experimenting and playing with all those options.
Use Photo Album Slides in Other PowerPoint Presentations
Need to quickly add several slides containing pictures in an existing presentation that also has other conventional slides? Yes, the Photo Album feature does create a new presentation from scratch but nothing is stopping you from copying those picture slides to any existing presentations you already have in place. Learn how you can copy slides from one presentation to another using the Reuse Slides option.
First of all you need a bunch of pictures. If you don't have some great pictures handy, do explore National Geographic's Photo of the Day site (see Figure 1). They have amazing wallpaper pictures put up every single day, and these are given away free! Do understand that these pictures are free for personal use only. Don't assume they are free to use anywhere. Learn more about this concept in our Picture Copyrights article.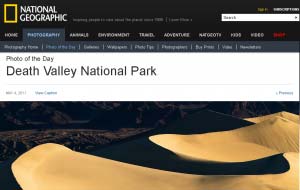 Figure 1: National Geographic's Photo of the Day collection
For all of these sample Photo Album presentations, we used a particular slide layout, a frame shape, and a Theme. All these details are provided beneath each online presentation embedded on this page.
Click below to view on Slideshare
Picture layout: 2 pictures
Frame shape: Simple Frame, White
Theme: Elemental
Click below to view on Slideshare
Picture layout: 4 pictures
Frame shape: Soft Edge Rectangle
Theme: Thatch
Extra Option: Black and White
Click below to view on Slideshare
Picture layout:1 picture
Frame shape: Simple Frame, Black
Theme: Paper
Extra Option: Black and White