Beyond picture enhancement options such as Picture Styles, there are some very significant yet basic picture editing options that you should consider. These include learning how you can Resize, Rotate, and Flip pictures. All of these options help you to enhance the look of your inserted pictures.
We assume that you already have inserted a picture on your slide, and have selected it, as shown in Figure 1. Do note that when you select a picture in PowerPoint Online, the Picture Tools Format contextual tab (highlighted in blue within Figure 1) appears on the Ribbon; make sure that you click this tab to activate it.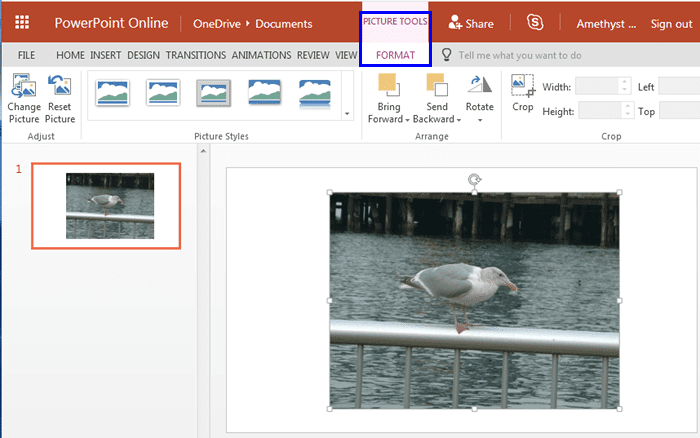 Figure 1: Picture inserted and selected
Note
: The
Picture Tools Format
tab is a
Contextual
tab. These contextual tabs are special tabs in the
Ribbon
that are not visible all the time. They only make an appearance when you are working with a particular slide object which can be edited using special options.
Now, let us learn how to Resize, Rotate, and Flip pictures.
Resize
You can click and drag any of the corner white circle selection handles that show on the selected picture, as shown in Figure 1, above. To resize a picture proportionally, hold the Shift key while you drag one of the four corner handles.
Rotate
You can click and drag the white rotation handle that you can see in Figure 2 (highlighted in red) towards the right or left as required.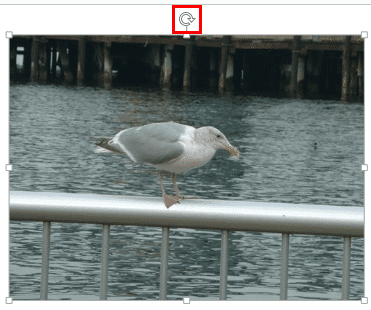 Figure 2: White rotation handle
Flip
There are two options available to Flip the picture:
You can click and drag one of the side (not corner) white square selection handles of the picture, as shown in Figure 3.

Figure 3: Drag the side handle towards the other end of the picture
Continue dragging even when you reach the end of the picture until you have flipped it as required (see Figure 4). Remember that if you drag the selection handle too little or too farther, you may end up squishing the picture!

Figure 4: Drag beyond to the other side to flip a picture
You can locate the Arrange group within the Picture Tools Format tab. Then click the Rotate button to bring up the Rotate drop-down gallery as you can see in Fiure 5. Choose any of the two Flip options within this drop-down gallery to flip your picture vertically or horizontally.

Figure 5: Flip options within the Rotate drop-down gallery
In Figure 6, you can see a picture as well as its variations, in which the same picture has been resized, rotated and flipped. Compare the original picture with its variations.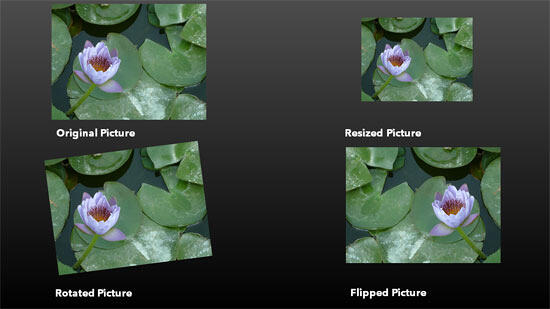 Figure 6: Variants of the same picture applied with resize, rotate, and flip options