One of the most clichéd pictures you will find within presentation slides, web sites, and even billboard banners is that of the handshake! There are all sorts of handshake pictures, from those shaking hands between opposite genders to those of handshakes between people of different races and ages. Figure 1, below shows search results for the keyword "handshake", on Google Images.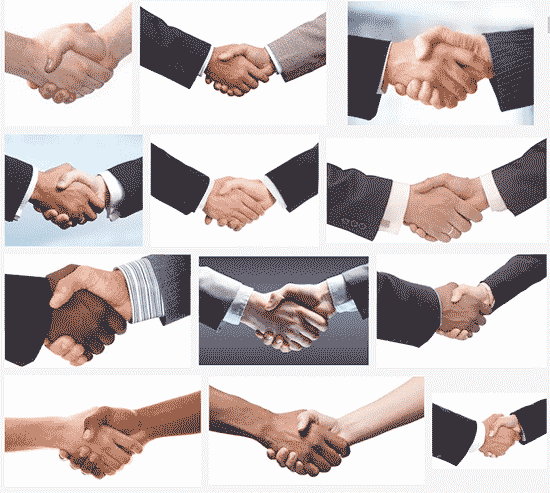 Figure 1: Handshakes are aplenty, but clichéd
And yet they all seem clichéd! Why is that so? To understand the answer to this question, we have to first understand what a handshake symbolizes.
A handshake represents several concepts:
Reaching out to welcome someone
Greeting when you meet someone
Formalizing an agreement of some sort
Showing happiness, or even just courtesy by acknowledging someone
Congratulating somebody
Expressing gratitude to another person
Providing a sign of good sportsmanship, even to someone you may have lost to
Parting after a meeting
Now let us think about alternatives for the cliché that a handshake graphic represents. As discussed in our Overcoming Clichés in Pictures article, we will explore four directions:
Think Creative
Why did you actually decide upon a handshake graphic in the first place? Think about the reason, and that thought process will make you more creative. What did that handshake represent to you? Was it a compliment, a greeting, an agreement, a show of happiness or gratitude, a way to show sportsmanship, or was it a goodbye or a parting?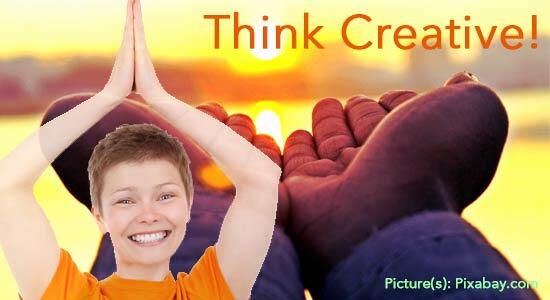 There's no one graphic concept with which you can replace the handshake, but depending upon what the handshake represented to you in the first place, you can think about alternatives:
If the handshake meant a goodbye or parting, then a single waving hand may work.
If it meant sportsmanship, you can probably use a thumbs up, high five, or even a victory gesture.
If a handshake meant the formalization of some agreement, then you could use a visual of a legal agreement, a pen signing on a document, etc.
In each of these cases, you can combine two or more visuals to create something new. Maybe a legal agreement, a pen, and a happy smile, all in the same graphic? The important part here is for you to be creative and think about alternate ways to represent the same emotions that a handshake no longer represents, since it is such a cliché!
If this section did not help, move on to the next one.
Think Profound
What is it that's meaningful or profound about the handshake graphic? Or why must you still have the handshake graphic even though it might seem clichéd?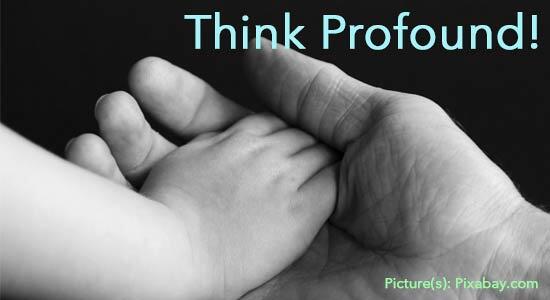 You will have to think deeper now:
Try to come to a realization about how the handshake you imagine is different than any other handshake?
What's unique? What has more depth?
Does this handshake represent financial or emotional gain?
Will the picture look less clichéd if used in grayscale?
Would a larger picture that shows facial human emotions work better, since the actual handshake then will only cover less than a tenth of the picture area?
What about changing the angle of the handshake picture to show the gesture from above or below, rather than the ubiquitous front-angled handshake?
Or do you want to forego the usual handshake and show two fists holding each other?
What about another form of greeting such as the Indian namaste instead? Post the Covid-19 pandemic, many people prefer the namaste to the physical touch of a handshake.
If this section did not help, move on to the next one.
Think Logical
It really does not matter if a handshake graphic does not work for you! Were there any figures or facts that you wanted to establish? Will those be well represented with an infographic, such as table, chart, diagram, or even a word cloud? Did you have a road map or a flow chart, or could you create one? Go ahead and use something that's not a typical camera picture, and you could also probably doodle something and draw it?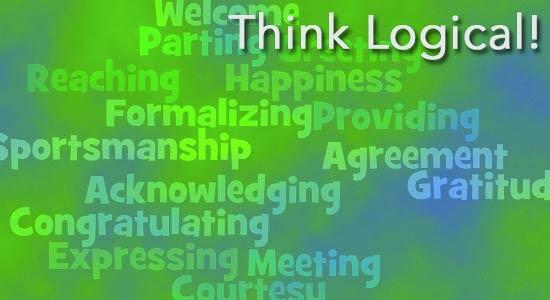 If this section did not help, move on to the next one.
Think Again
This is the end of the thinking process about the "handshake", and also the beginning of a new thinking process. Handshakes won't work for you. Start thinking all over again until you find something better.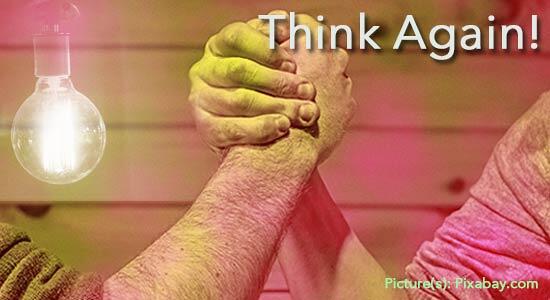 See Also:
Clichés: Globe Pictures
Clichés: Phone Operator Pictures
Clichés: Teamwork Pictures
Clichés: Light Bulb Pictures
Clichés: Target and Dart Pictures
Clichés: Stack of Coins Pictures
This is the original page. An AMP (Accelerated Mobile Page) version of this page is also available for those on mobile platforms, at Visual Clichés: Handshake Pictures.