How many times have you seen slides that include pictures of targets and darts, especially when the presenter wanted to emphasize that targets need to be met, or wanted to celebrate the success of a target met? OK, that last sentence itself sounded so clichéd! Imagine how clichéd that slide must appear to the audience?
And yet, you can be even more clichéd! A quick Google image search for "target and darts" shows that every target is red in color and also looks so much like the logo of a well-known chain in the US. See Figure 1 below!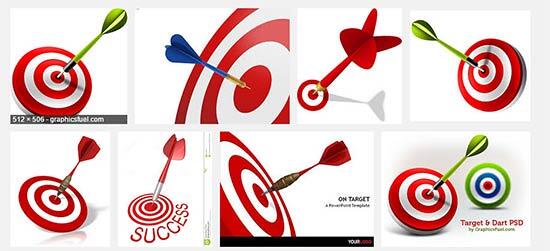 Figure 1: All targets are the same!
So what can we do now to find some alternative visual ideas? To express similar concepts using different visuals, we will first have to explore what targets and darts represent in the first place:
Darts is a very common English sport. A dartboard is placed on a wall, and small darts that look more or less like miniature javelins are used to throw at the bull's eye. This bull's eye forms the center of the board and is the "right spot". The whole sport represents hitting at the right spot, which visually represents the right clue or the perfect aim at the target.
Targets and darts denote accuracy and precision while aiming at a spot.
They can also represent the skill of a person.
One requires absolute focus to hit straight at the target. Therefore, this visual concept can also denote an individual's level of concentration, minus their distraction!
Now let us think about alternatives for the cliché that target and dart graphics represents. As discussed in our Overcoming Clichés in Pictures article, we will explore four directions:
Think Creative
What are creative alternatives to the targets and darts visual concept? Here are some thoughts:
You could use a bowling alley to represent a target you want to aim.
Other ways to express similar visual concepts would be with pictures of slingshots, gun shots, or arrows.
To represent accuracy, you could show geometrical instruments such as a caliper.
To show diligence, you can show a needle and thread.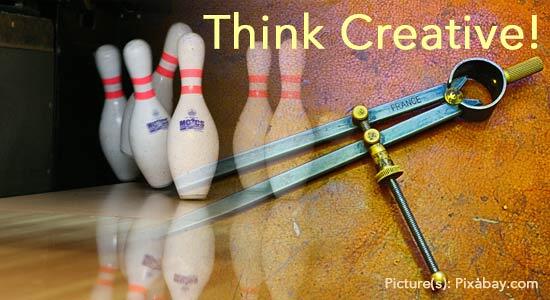 If this section did not help, move on to the next one.
Think Profound
If any of the options in the preceding section did not work for you, then it is possible that you have to use targets and darts as your visual thought. That's not a reason to worry because there's so much more that you can do differently within the ambit of the same thought. Here are some ideas:
Can you choose either a target or only darts, and not both of them together?
What if you showed gun shots on the target board?
Consider showing many darts from another perspective, and show no target at all?
Could you show an exaggerated close-up instead?
What if you showed both the target and darts, but with the darts not hitting the bull's eye?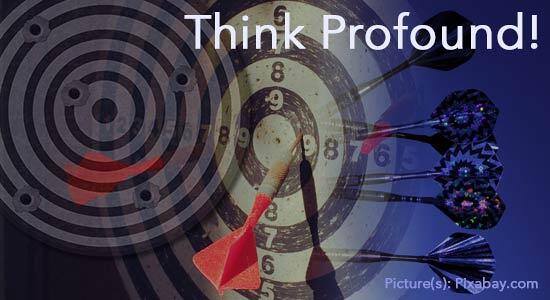 If this section did not help, move on to the next one.
Think Logical
We now come to the logical part in our brainstorming exercise when we need to explore non-conventional or different visual forms. Here are some concepts that you can use to go further:
Will an info-graphic or a diagram work better than a conventional photograph?
Can you doodle something on a tablet or even draw on paper, and then scan or photograph it?
Can you use a chart or a graph instead, especially if you have some figures to accompany the slide?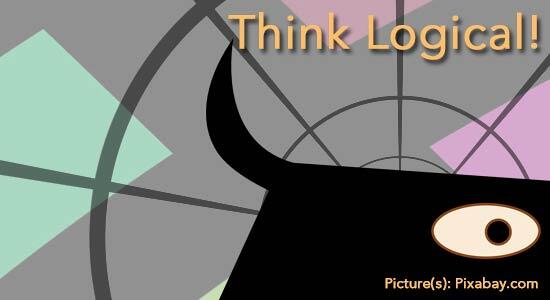 If this section did not help, move on to the next one.
Think Again
If you have come so far to read what we are writing next, then there can be two reasons. First of all you may have found a solution to your problem but are still curious about other approaches. Alternatively, you may really have found no solution, and want to know what you can do next? For those in the latter group, the only option left is to look at a completely different visual concept for your content.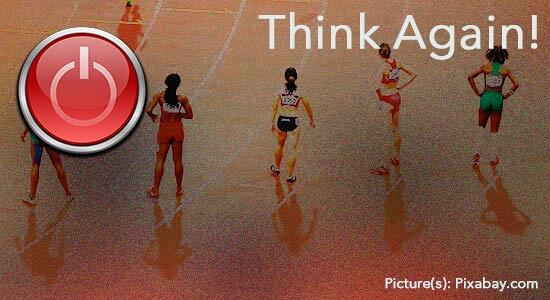 Rather than lose more time by progressing in a direction where you cannot reach a conclusion, it's best to start all over again!
See Also:
Clichés: Handshake Pictures
Clichés: Globe Pictures
Clichés: Phone Operator Pictures
Clichés: Teamwork Pictures
Clichés: Light Bulb Pictures
Clichés: Stack of Coins Pictures
This is the original page. An AMP (Accelerated Mobile Page) version of this page is also available for those on mobile platforms, at Visual Clichés: Target and Dart Pictures.