Archived Content
Content on this page is not recent and has been retained for historical reasons.
Introduction
What is REALiS?
REALiS Case Studies
Pricing and Support
---
Introduction
Canon has made quite a buzz with their new line of REALiS projectors. What sets these projectors apart is their attention to color coupled with their portability. REALiS projectors are characterized by their small sizes and low weight factors on one hand, and high color reproduction values and picture quality on the other. In this case study, we'll explore what's different about this line of projectors, and who is using them.
---
What is REALiS?
As projectors become more of a mainstream product, you can certainly expect more product innovations and options being launched. REALiS evolved from Canon's understanding of the requirements of end users in the projector market. It is obvious that a lot of research went behind this product. Since the Canon site provides detailed specifications of all the REALiS models, we won't go into all those details. Rather, we'll look at the REALiS concept in simple English to help you understand what sets REAliS apart from other projector offerings.
At the time of writing, there are 3 REALiS models. We would call the first two more high-end than the third one:
REALiS SX6
REALiS SX60
REALiS SX600
All but he last one (SX600) provide SXGA+ resolution (1400 x 1050). SX600 is XGA (1024 x 768) capable. Canon does not seem to be really promoting the XGA model since none of the advertisements show off that particular model.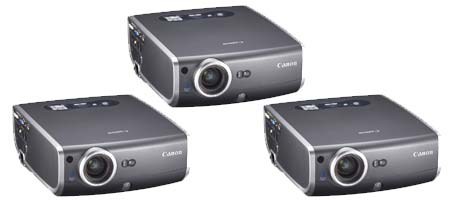 Figure 1: The REALiS models
The REALiS range have the following attributes:
Based on Canon's AISYS optical system
Equipped with a 1.7x zoom lens that ensures sharper projections with high contrast
Color fine-tune options based on Six-Axis color adjustment
You can learn more about the REALiS range on the Canon site.
---
REALiS Case Studies
Note: The information provided below was sourced from Canon U.S.A., Inc., and is not authored by Indezine.com
Projectors Under The Microscope:
As a leader in molecular biology studies, the Benaroya Research Institute (BRI) at Virginia Mason Medical Center in Seattle is a place where details are crucial. Studying the microscopic make-up of the immune system for possible causes and cures for devastating diseases, including diabetes, arthritis, heart disease and cancer, requires careful observation. Conveying the findings of that research requires an equally sharp picture and precise color imaging in order to present it for large-screen study.
With these priorities in mind, BRI chose the REALiS SX6 Multimedia Projector from Canon U.S.A., Inc. to provide high-quality images for its research presentations. The Canon REALiS SX6 Multimedia Projector's color matching technology, excellent contrast ratio, and SXGA+ (1400 x 1050) resolution provide the performance necessary for communicating the results of research experiments that rely heavily on accurate color. "Some of the images in our presentations are taken directly from experiments," explained Eric Swanson, IT manager at BRI. "The critical factor is that the colors and contrast carry a lot of information."
Canon's REALiS SX6 Multimedia Projector meets this challenge by offering outstanding color reproduction with its Adobe RGB Color Match System. A special RGB color filter on the REALiS SX6 Multimedia Projector enables virtually accurate Adobe RGB color, as well as sRGB, which is used by professionals for critical color matching applications. Canon's REALiS SX6 Multimedia Projector enables users to project still or motion images with clarity and color accuracy.
Photographs Gain Exposure:
Accurate display of professional-quality photographic art demands precise reproduction of color and fine detail. That is why acclaimed photographer John Sexton chose Canon U.S.A., Inc.'s REALiS SX6 Multimedia Projector when he embarked on a lecture tour to promote his latest book, "Recollections: Three Decades of Photographs," a collection of his large format images capturing the beauty of natural landscapes.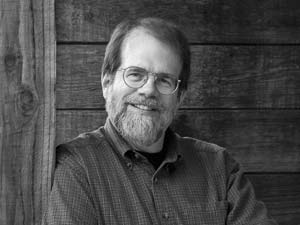 To accomplish the task at hand, Sexton needed a bright, high-resolution, color-accurate, big-screen – and portable – means of showing his photographs to a large audience. His search for such a solution led him to the Canon REALiS SX6 Multimedia Projector, which weighs only 10.4 pounds and uses Canon's proprietary AISYS-enhanced LCOS projection technology to display sharp SXGA+ (1400 X 1050) resolution images with a 1000:1 contrast ratio and 3500 ANSI lumens of brightness.
"When looking for a new projector, I researched the available options," explained Sexton. "Prior to conducting the research, I made my 'wish list' – something portable, easy to set up and break down, and most importantly, conducive for displaying professional quality productions."
"Once I narrowed down the field of projectors that I might ultimately use, I began testing them for quality, ease of use, and functionality," said Sexton. The first projectors I tested had low resolution, resulting in terrible picture quality. I realized that I needed a higher level of resolution to convey the subtleties of my large-format photographs, which whittled down my choices. I tested the Canon REALiS SX6 and a competitive model, and there was just no question. The Canon REALiS SX6 Multimedia Projector was my number-one choice."
---
Pricing and Support
The REALiS SX6 is priced at $5999 on the Canon site, whereas the SX60 retails for $4999 -- the other two models cost less.
Support options include website FAQs, support over email and phone, as well as lamp replacement in certain scenarios. In addition, Canon provides an efficient service and repair network. Canon also provides CarePAK, an extended service plan.....
---
This is the original page. An AMP (Accelerated Mobile Page) version of this page is also available for those on mobile platforms, at Canon REALiS Projectors.