Applying Shadows
Using 3D Styles
Summary
Q&A
---
Applying Shadows
We can still do much more to enhance our simple shapes. With the rectangle still selected, use the shadow styles to give it a deeper look. The rectangle in Figure 14.16 has a subtle shadow applied to it.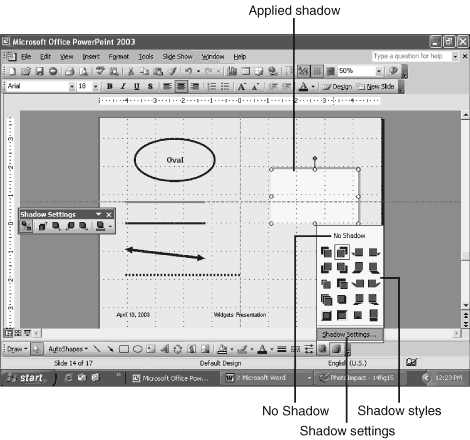 Figure 14.16 To apply a shadow, just select it from the shadow styles.
You can fine-tune your shadows by changing the shadow color or moving the shadow slightly around the selected shape by opening the Shadow Settings panel (refer to Figure 14.16 and see Figure 14.17).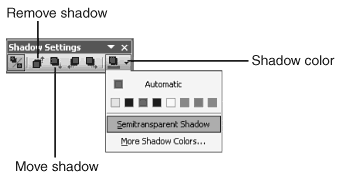 Figure 14.17 Shadow settings enable you to nudge your shadow in different directions, remove it, and change its color.
---
Using 3D Styles
The final formatting tools on the Drawing toolbar are the 3D styles. With the rectangle selected, click the 3-D Styles panel and select a 3D effect to apply to the rectangle, as shown in Figure 14.18.
Click the 3-D Settings button to
Rotate the object in space
Extrude its depth
Apply light from different directions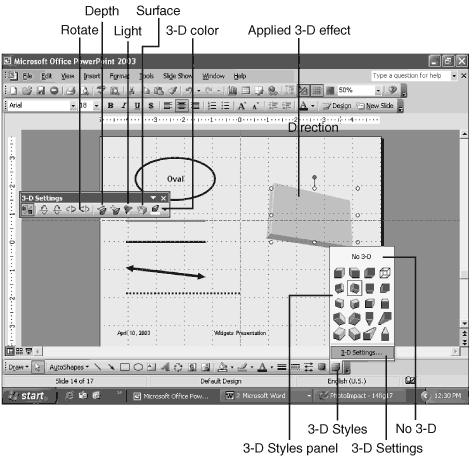 Figure 14.18 3D styles and settings enable you to create an amazing array of 3D effects, including depth and lighting, right inside of PowerPoint.
You'll find that many of these menus and dialog boxes have submenus and other options. The best way to explore them is to try an effect on a selected object and, if it isn't what you wanted, click Undo and apply another effect.
Now that you've been working with these simple shapes and have (hopefully) gotten excited about the formatting options, see what you can create using the following concepts you have already learned:
Use the Ctrl+drag copy method to make multiple identical shapes.
Use the Shift key to select multiple objects to reformat.
Use the various styles—including shadows and 3D—to create effects you really like.
Use the Format Painter you first learned about when formatting text to apply the best styles quickly and easily from one selected shape to another!
---
Summary
Armed with the knowledge that any object we can select can be animated, in this hour we began our exploration of the Drawing toolbar. We looked at the various ways to create, select, reformat, and refine our simple objects, such as lines, rectangles, and ovals, and found that we can add text to some and create arrows out of others.
We got comfortable with the many style modification tools, and went through the Format AutoShape dialog box, which can always be invoked with a right-click of a selected shape.
In the next hour, we're going a lot further by exploring the many really useful AutoShapes hidden in the Drawing toolbar, and eventually using all of our skills to make our own animated custom diagram.
---
Q&A
Q. When I create a shape, it obscures another one. How can I have the first shape appear in front of the most recent shape I create?
A. We'll cover this soon enough, but briefly you click the Draw button and select Order. Then you can reposition the selected shape in the front or the back of the slide or move it slightly forward or backward.
Q. Why are some style choices grayed out or unavailable?
A. There are two main reasons for a style selection to be inaccessible. Either you've failed to select an object to which to apply a style, or you've chosen an inappropriate style to apply to the selected shape.
Q. When I enable objects to snap to each other, what happens?
A. You basically just have the edges join together. It's probably not too useful because when you move one, the other stays where it was.
---
This is the original page. An AMP (Accelerated Mobile Page) version of this page is also available for those on mobile platforms, at The Incredible Drawing Toolbar - 4 of 4.