This book extract from Solving the PowerPoint Predicament is an Indezine exclusive with permission from Pearson Education.
The book goes beyond PowerPoint and teaches you how you can use various third party products, and sound presentation design principles to create presentations that look different from the more common variety of PowerPoints that you encounter each day.
The book is authored by Tom Bunzel, who has also written Teach Yourself PowerPoint in 24 Hours.
I wish to thank Tom Bunzel, Karen Gettman, Judi Taylor, and Lisa Jacobson-Brown for facilitating the permission to extract.
ISBN: 0-321-42344-5
---
Using Words as Pictures
One of the best ways to illustrate this point (notice the visual concept) is to have some fun with words apart from their use in titles and bullets.
This idea is not my own. It was inspired by someone known as a "PowerPoint virtuoso," whose presentations are legendary and whose work was first introduced to me through Cliff Atkinson's Sociable Media website.
Larry Lessig is an attorney specializing in intellectual property and is a well-known gadfly in his quest to propound the virtues of open source and to confound the copyright and trademark endeavors of major rights holders. Aside from that, his unique PowerPoint style is worth a look, particularly in the context of trying out new ideas and enhancing communication.
Without dwelling on this simple concept, let's create some slides that we can use to convey a very important modern message. First, let's create the ordinary Title and Bullet text slide that has graced or plagued the PowerPoint presentation from the beginning, as shown in Figure 3-1.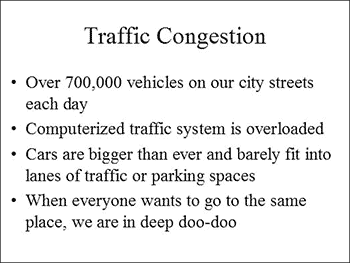 Figure 3-1 The common Title and Bullet slide uses language in its most basic form as though the medium were a book or article.
There are a few bad things that can happen with this slide.
At the top of the list, because the speaker himself (or herself) may start to fall asleep at the first or second bullet, he or she may well begin reading it from the screen.
Although the facts themselves may be incredibly important and relevant, if they are shown onscreen at all, they ought to be introduced in a creative and more dramatic way.
Let's try a few different techniques.
If you've looked at the Lessig example online, you've seen the power of a single important word when it is flashed on the screen and used in context with a powerful message.
Let's try it with our example. Take a look at Figure 3-2. Figure 3-2 A single word shown strategically on the screen can convey different levels of meaning.
Imagine this word on the screen with a powerful speaker who has something important to say about traffic congestion. Imagine the power if he told a story about an ambulance that couldn't make it or a fire that blazed unabated because equipment was late to the scene.
By using a text box instead of a regular title or bullet, you have the freedom to place this word image anywhere on the slide.
You can right-click the text box and select AutoFormat to give it a border, as you can see in Figure 3-3. The text box at the top has the border as part of its formatting.
The text box below it has a rectangle added to it without a Fill color. By selecting the rectangle and not the text box, a subtle shadow has been applied to only the rectangle. (Applying a shadow to the text box puts the shadow behind the text as well, which detracts from its effect.)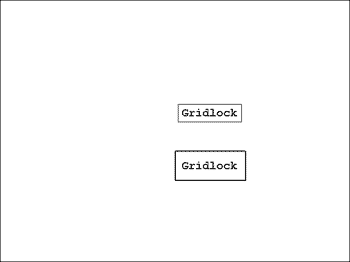 Figure 3-3 A bit more emphasis can be added to a simple text box by giving it a border and adding a shadow.
Here is yet another way to use the word with a border, but not just shadow, but rather a wireframe 3D effect applied to the border, and some simple Connector AutoShapes added to the mix.
The message in Figure 3-4 is not as stark as the previous versions, but it does seem to suggest a systematic approach to our problem or a more scientific bent.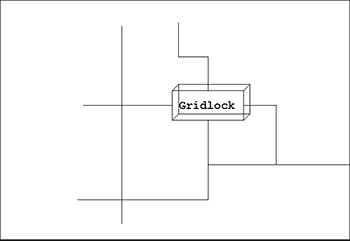 Figure 3-4 Visual elements like a 3D wireframe and Connector AutoShapes can provide more context and meaning for the text box.
We will get into the mechanics of creating these various elements when we get more deeply into diagrams, but for now, be aware that all of the tools for accomplishing this are on the Drawing toolbar docked at the bottom of your screen. We'll go over some of the specific techniques later on.
But let's continue with our visual word exercise and go in another direction, again suggested by Larry Lessig. Here is yet another way to convey the concept (see Figure 3-5).
Here, the Courier font has been colored white and placed on a black background. When strategically used in contrast to ordinary types of slides, the impact is quite dramatic.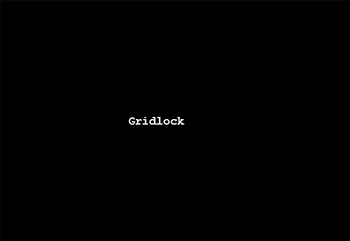 Figure 3-5
For those who want a bit less subtlety and a bit more literalism, you can break the letters of the word out into individual text boxes and use the green Rotate tool to twist some of them before you move them into a configuration like the one shown in Figure 3-6.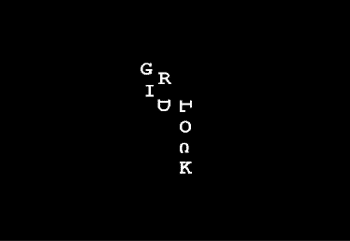 Figure 3-6
You can get a bit more imaginative and still continue to work with the meaning of a single word by copying the text box into a more comprehensive diagram, as shown in Figure 3-7.
Copying and Moving the text boxes: To create this kind of effect quickly, you would create a single text box, add the empty rectangle, and use

Shift

+click to select both. On the Drawing toolbar, click Draw > Group > Group—which makes this a single object. To quickly copy this shape, you can obviously press

Ctrl

+

C

when it's selected or hold down the

Ctrl

key and drag out copies or "clones" of the text box. Finally, you can use the Draw > Align and Distribute command on the Drawing toolbar to straighten out the shapes and space them equally. Or, for this scenario, you might want to accentuate the chaos by also skewing them with the green Rotate tool.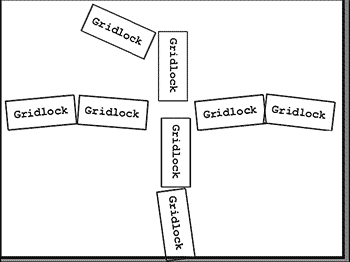 Figure 3-7
Which (if any) of these techniques you might actually use would obviously depend on the venue, the topic, all of the issues we addressed in Chapter 1, and your own personal style. This exercise is only meant to demonstrate the tremendous range of creativity that is possible within PowerPoint without even going beyond the use of a single word.
Now that hopefully we've got your attention, let's go beyond words and language to the really powerful stuff—images.
---
Copyright © 2006 Pearson Education. All Rights Reserved.
---
This is the original page. An AMP (Accelerated Mobile Page) version of this page is also available for those on mobile platforms, at Solving the PowerPoint Predicament.