An Introduction
About Steve Rindsberg
What Does It Do?
Templates Are Keys
The Motivation
User Experiences
The Procedure
Taking PPT2HTML Further
Conclusion
---
An Introduction
This review assumes you are aware of the PPTools series of PowerPoint add-ins from RnR - you can read a review of the PPTools Starter Kit elsewhere on this site.
PPT2HTML is an add-in to PowerPoint, its main task - as the very name implies is to convert your complete PowerPoint presentation to HTML - the primary format of the World Wide Web.
Let's look at PowerPoint - and flashy or understated full screen backgrounds, music scores, narration, clipart and images, bulleted lists, transitions, and more.
On the other hand is the Internet - or rather the World Wide Web - characterised by differing aspects - broadband or dial-up access, competing browser standards, accessibility aspects, text as opposed to multimedia - and one cannot help but wonder if the twain do meet!
PowerPoint from its 95 version to the recent XP, has always had some HTML export function - either in the form of an additional download or a built-in facility. For simple needs, such an HTML export function may seem adequate - but with the Internet bursting at its seams with technologies of every kind, users want more control over their HTML export and quite frankly, each version of PowerPoint is lacking on that front.
Moreover, newer versions of PowerPoint have failed to introduce newer versions of PowerPoint runtime viewers - perhaps as a move to make PowerPoint output to HTML more omnipresent.
Such a scenario is a sort of vicious circle - and there's been a need for a tool which allows minute control of every aspect while exporting from PowerPoint to HTML. Enter PPT2HTML!
Back
---
About Steve Rindsberg
Steve's been associated with PowerPoint since it originated - his site is a treasure trove of PowerPoint information - including the celebrated PowerPoint FAQ.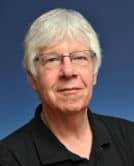 Update (March 9th, 2004): You might want to read Steve's interview on this site.
Back
---
What Does It Do?
PPT2HTML's basic product statement could be described as a tool which allows one to create a set of linked HTML pages from an existing PowerPoint presentation. However, that's just more like touching the tip of an iceberg, since PPT2HTML does much more - it offers precise control over every facet of exporting a PowerPoint slide to a HTML file, and the number of nuances thus involved is truly bewildering.
For instance - aspects involved include the HTML template, image formats, title names, folder structures, URLs, base names, output ranges and even the filename case of the final output.
Back
---
Templates Are Keys
PPT2HTML creates its HTML output based on a template you specify. This can be very helpful indeed if you like to maintain a consistent look and feel across your site - something which can be carried over to your web presentation.
A few basic templates are included as default - you could open them in Notepad or your HTML editor and tweak until you have created the look you need - PP2HTML understands a few proprietary strings included in the documentation which create placeholders for inclusion of elements in your presentation. These new templates should be saved under a different name in the PPTools folder (or any other folder who choose under 'Preferences'), the next time you use PPT2HTML, your new template will show up in the drop down template selection box.
Once you choose your template, you'll need to select a few more options and allow PPT2HTML to create individually linked HTML pages for each slide you chose to process.
We've just skimmed the surface here - more as a curtain raiser than a step-by-step tutorial. Complete documentation is available at the PP2HTML site:
Back
---
The Motivation
Steve Rindsberg is the creator of PPT2HTML - the product is distributed under the PPTools umbrella.
I asked Steve what motivated him to develop a product like this and his response was very enthusiastic - reproduced here with his permission:
I was already using another HTML-making application I'd written (Friday) to maintain the PPT FAQ. After hearing one user after another on the newsgroup complain about PowerPoint's own HTML exports, I started thinking about how I could use some of Friday's tricks to make HTML from PowerPoint.
The goals were to give the user total control over what appeared in the HTML, to make it possible for the user to produce HTML that's compatible with any browser out there or, if it's more appropriate for their needs, to produce HTML that fully exercises the abilities of a particular browser. Either way, it would be the user's choice.
While I was thinking about it on that level, I had the good fortune to work with Tom Wlodkowski as he gave a presentation on making the web accessible to people with disabilities. It hit me that with a few adjustments, I could write an add-in that could generate HTML that was totally accessible to people like Tom. Tom is blind and uses a screen reader to operate his computer and surf the net.
Well, it turned out to be more than a few adjustments, and PPT2HTML ended up using a radically different approach to making HTML than what Friday does, but in the end, it turned into what I think is a very flexible tool for converting PowerPoint presentations to web-based HTML presentations. And as a side-line, it can even do simple text extraction and image exports if you set it up correctly!
So far, we've gotten a lot of great feedback from PPT2HTML users, along with feature requests and bug reports (all of which we've been able to address quickly). The most gratifying response, though, was the time I talked with Tom on the phone as he viewed one of our sample PPT2HTML conversions on my site. When he was done, he told me that this was the first time he'd ever ever been able to see ... his words ... a presentation.
I'm sure that must have been a very gratifying reading. It's amazing how little consideration is given to make sites more accessible to users with disabilities. And if you're wondering what the references to Friday in Steve's excerpts refer to, here are the details.
Friday is a program Steve wrote to manage his own site - in fact he still uses it - also, Friday apparently was the base on which PPT2HTML developed - but as of now, they are both different products catering to differing needs.
Back
---
User Experiences
Getting back to PPT2HTML, why not encounter an experience of someone who has actually used the product on a huge scale - a sort of case study.
We've already heard about Tom's incident in Steve's responses above. Another client, John has been an avid user - and he's been more than enthusiastic in sharing his experiences.
"We had a problem delivering 92 presentations totalling 3,500 + slides through the Internet. The solutions offered by Office 97 and Office 2000 are unworkable for a wide audience, plus we needed to have the notes attached to the slides. RnR's PPT2HTML was exactly what we needed. I don't know much about HTML, but after playing around with the demo and with some guidance from the developer after I purchased the full version, I surprised our VP of Product Development by delivering a new product in three days. If you're an HTML kind of person, PPT2HTML will blow you away."
That must have been a very heart-warming response for the RnR people!
Sonia Coleman, a Microsoft PowerPoint MVP extensively tested PPT2HTML during its development cycle. This is what she has to say:
"I do believe that it is far superior to the 'Save As HTML' feature available in PowerPoint. The only need, however, is that the user really must have some basic understanding of HTML and the ability to create and manipulate their template. I found FrontPage to be everything I needed to do this, and then I customized my templates further manually. Most users may not even need that final manipulation."
Back
---
The Procedure
Now that so many virtues of PPT2HTML have been extolled, I'm more than keen on actually doing something with the product.
I fire up PowerPoint (PPT2HTML is already installed as an add-in, it makes its presence felt as a two-icon contained toolbar) and open an existing presentation I created for a training session last week. This presentation has a pale green background from Crystal Graphics® PowerPlugs® Backgrounds collection, a few pictures, text set in a PostScript typeface and no music and video. The transitions are basic wipes. I assume, this could be like any generic presentation, well equipped to meet its fate as a set of linked HTML files.
Since I'll like to see its default operation on a generic PowerPoint presentation, I've left the PPT2HTML preferences at default values, although I did create a new folder to hold the HTML pages and linked images. PPT2HTML also insists I type in an Image Output size - I type in 640 pixels wide and PPT2HTML automatically fills in 480 to equate a full 4:3 width to height ratio. I also chose the Fullscreen.htm template.
As soon as the preferences dialog box was dispensed with, PPT2HTML confirmed my settings were saved. It also gave me the choice to convert to HTML immediately or later. I agreed to convert - the process progressed smoothly after which I was given an option to preview the HTML pages.
I was frankly not prepared for the result - the images on the linked pages looked beautiful - complete with a navigation control under each of them. All the images - including backgrounds, images and clipart look proper - including the smoothing of PostScript typestyles.
Back
---
Taking PPT2HTML Further
PPT2HTML, as its name suggests may seem to you primarily as a tool to convert PowerPoint presentations into HTML pages -but it can do a lot more.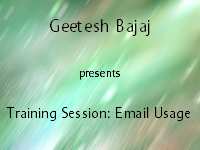 If you have Windows ME, you could use the basic video editor included to fade across all images to create a Windows Media Video (WMV) file - a streaming presentation with complete control from your end!
PPT2HTML also works well as a tool to output thumbnails of all your slides - just reduce the output size of your images to 120 x 150 pixels - you can view a sample output on this page.
In the same vein, you can extend the functionality of the product to a more serious image extractor. Use the PNG format to output images from PowerPoint via PPT2HTML - since its the only format which retains colour depth and compression - this technique can be employed as a bridge between PowerPoint and other programs like Director, Astound, Corel Presentations or Freelance.
Back
---
Conclusion
PPT2HTML is a specialized program - it fulfils a particular requirement - and whatever it does, it does very well indeed. Beyond its simple interface, it manages to hide a lot of power - by customizing your HTML template, you can take this PowerPoint add-in much further.
For more information regarding availability, pricing, features, documentation, etc. - visit the PPT2HTML home page at:
Back
---
This is the original page. An AMP (Accelerated Mobile Page) version of this page is also available for those on mobile platforms, at PPT2HTML.