Introduction
ToonIt! 2.5 is a new version of a photo cartooning Adobe Photoshop compatible plug-in that we have reviewed earlier. ToonIt! allows you to provide a cartoon look to your existing photos. The plug-in uses advanced algorithms to create cartoon shading and lines.
The new and improved features in ToonIt! 2.5 include:
Three New Outline Effects: Woodcut Outlines, Conte Outlines and Scratchboard Outlines provide three new options for stylizing the line quality of the cartoon.
New Color Blur Option: The new Supersmart Blur option lets you add more stylization for the cartoon color fields.
Improved Interface: The interface has been rearranged with its controls placed into more intuitive groups for a better workflow.
Toggled Preview: A Caps Lock disable command gives the option of turning on/off the ToonIt! preview, which makes the design process faster.
New Cartoon Presets: The Preset Manager now ships with more cartoon presets to make the tooning process fun and easy.
ToonIt! 2.5 is from Digital Anarchy, a company based in San Francisco, California, United States that specializes in special effect filters for image editing and pro-level photography.
You can download a free demo of ToonIt! 2.5 from the Digital Anarchy site. This works identical to the full version other than including a watermark in any output.
My contact at Digital Anarchy for this review was Debbie Rich. Thank you, Debbie.
---
How To Use
Follow the steps to use ToonIt! 2.5:
Open any image in an image editor such as Adobe Photoshop.
Choose the Filter | Digital Anarchy | ToonIt! option, as shown in Figure 1, below.

Figure 1: ToonIt!
Doing so opens the ToonIt! interface, with a default cartoon style applied to the image that you can see in Figure 2, below.

Figure 2: ToonIt! 2.5 Interface
Now, you can choose the pre-mades styles from the Preset Manager. Here, you can also save new presets and load them back later. You can also add various special effects using the options under Effects Palette. In all, there are 6 effects groups and each of these groups has sets of parameters to change and tweak. There is also a Style Creator with twelve different algorithms that can be used to create the underlying cartoon or a painterly style.
All the changes can be viewed in the Preview area. You can even control the zoom in/out of the image using Zoom Control.

Note: Preset Manager won't have the same effects for all the images, since every image is different, you'll need to tweak them a bit. In general, the presets are designed to work with an image similar to the sample image, a well lit face, with a dark background, and not much detail in the clothing.
Apply any pre-made cartoon styles or play around with the Effects Palette to get your required cartoon effect.
Click the OK to apply the cartoon effect to the picture. To get the default setting, click the Reset button.
See the Before and After samples: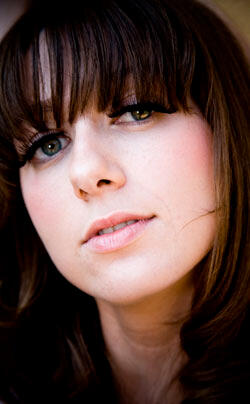 ---
Specifications
| | |
| --- | --- |
| Photoshop Versions: | 7+ |
| Platforms: | Windows, Mac |
| Site: | Digital Anarchy |
| Price: | US$159 |
| Trial Version: | Available |
This is the original page. An AMP (Accelerated Mobile Page) version of this page is also available for those on mobile platforms, at ToonIt! 2.5.