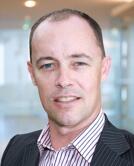 Jamie Garroch is founder and Managing Director or GMARK Ltd. The company provides PowerPoint products such as ActivePresentation™ Designer, custom software development for PowerPoint, custom PowerPoint slide creation, PowerPoint conversion, PowerPoint training and a range of other e-media and branding design services.
For more information, visit the ActivePresentation site.
Choosing an Approach
iPad Experience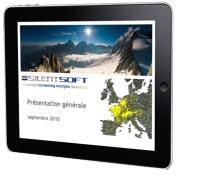 A client asked us recently "can I use the PowerPoint content you've developed for us on an iPad?"
The answer we gave was "what a great question, can we get back to you"!
We like our gadgets at ActivePresentation. So, this gave us a great opportunity to learn about a new one, even if at the core it should be familiar to any designer due to its Apple heritage.
So we eagerly set out to test the experience of using PowerPoint presentations on the iPad.
---
Choosing an Approach
Our initial research showed that there are a number of ways you could display your PowerPoint content on an iPad as follows:
Convert the PowerPoint presentation to a video
Convert the PowerPoint presentation to a series of images
Convert the PowerPoint presentation to a PDF
Convert the PowerPoint presentation to Flash*
View the PowerPoint presentation on a presentation sharing site
Play the PowerPoint presentation in Keynote for the iPad
*iPad is not shipped with support for Flash, although some 3rd parties are claiming to have ported it.
Without going in to the detail of the first 4 options (there is plenty already available on these topics and most PowerPoint users will be familiar with how to do these) they all have one thing in common… convert. Whenever anybody starts talking about conversion, it sends shivers up my spine, mostly due to one or more of the following:
Loss of quality
Loss of accuracy
Loss of native capability
Any conversion from any kind of file be it image, video, presentation is not normally 100% accurate but "optimized" by the makers of the software. It would be inefficient of them to "reinvent the wheel" to approximations are always necessary. PowerPoint is no exception. Video is raster based so doesn't scale well, unlike the native vector based shapes and text of PowerPoint. Flash is pretty good but you loose the interactivity and control. Images is probably the worst choice and you may as well print them on sheets of acetate and take one of those 1980 style overhead projectors in a truck with you to present it! PDF is a great format for "locking" your content and distributing it be email or via your Web site but again, all interactivity and builds are lost forever.
Since our client had a sales force which operate across Europe, we couldn't guarantee that they would have access to either a WiFi hotspot or a 3G cellular network so file sharing sites were rejected without even getting the chance to evaluate them.
That left us with the last option which was to use the popular Apple Keynote application on the iPad. Keynote will be familiar to any Mac user but Apple have reworked the whole application for the iPad and made it available on their apps store at the excellent price of just $9.99. It does of course mean that functionality is limited, as we'll see shortly, but at this price, the balance between value and functionality is fair.
---
iPad Experience
We were very pleased and excited to see that Keynote supports both .PPT and .PPTX formats when reviewing the Apple product features FAQ.
While this means that there is no pre-conversion involved, Keynote is obviously "interpreting" and "translating" PowerPoint content as the feature set for Keynote is nowhere near as rich as that for desktop PowerPoint.
This is the original page. An AMP (Accelerated Mobile Page) version of this page is also available for those on mobile platforms, at PowerPoint on iPad - 1 of 2.