Frequently there is a need to capture information in a PowerPoint presentation. For example, when making a presentation before an audience, there might be a need to capture comments and questions as the presentation proceeds. You might also have a need to capture answers to a quiz or survey, or to record game responses. You can download a small presentation by visiting our Notetaker download page. Unzip the file (notetaker.pps) and click on it to see it in Slide Show mode. Please note that this method requires the use of an Active-X control and therefore only works when run from PowerPoint. It will not work in the Viewer.
---
The following steps will guide you through the process of creating a "Notes" page for your presentation. Once you understand the process, you can adapt it to your own needs:
Set up and develop your presentation.
Insert a new slide at the beginning and give it a title of "Notes" (this will be Slide #1 now). Add a button to this slide and while it is still selected, right-click it and select "Action Settings". From the dialogue that pops up, click Hyperlink and select "Last Slide Viewed". While you're at it, go to Slide Show > Set Up Show and set the slide range from 2 - XX (whatever your last slide number is.) This is a very important step, because you don't want the notes page (Slide #1) to be a normal part of your presentation unless you summon it!
Now, go to View > Toolbars > Control Toolbox and click on the textbox icon (it's the one with "abc" inside of the tiny rectangle.) Drag a rectangle on your slide that is the width that you want for your typed input during the presentation. Leave the rectangle selected.
Now for the more complex part! Right-click on the selected textbox rectangle that you just added. Then select Properties from the drop-down menu. Click on the "Categorized" tab. You will see this very busy dialogue:
(Key fields are highlighted in blue with an asterisk. Informational fields are yellow.)
You will want WordWrap turned on, so click on it and you will see a little downward arrow. Click on the arrow and select "True". Do the same for Multiline and EnterKeyBehavior. We recommend that you set the Scrollbars to Vertical. Width can be adjusted here too.
Also, use Times Roman as the font, to ensure that your presentation will work on any system to which you might migrate it. Now's not the time to get fancy. Just capture the data. You can change the font later (when you get back to the hotel or to your home and open the presentation on your own system.) Of course, if you're planning to make the presentation from your own system you can use any font that is installed.
(Play with any or all of the fields and their values to determine their effect and value to you. We've just provided the basics as a starter.)
Now that you have created a "Notes Page" (slide #1), you can make it accessible from anywhere in your presentation. If you want to have the flexibility of accessing the "Notes Page" from any slide in your presentation, go to View > Master > Master Slide and add a linked object to Slide #1. If you only want access from selected slides, then you will probably want to add a linked object to only those pages, rather than using the Master.
When all of the above is complete, save the presentation. Then save it again under a different name. This latter version will be the one that you will use when you make your presentation to your audience. (The previous version will be a "clean" copy that can be used again in the future.) Play with the resulting presentation to see how it behaves.
Basically, it will open on Slide #2, because that's what you specified as the starting point, and if you have included a notes navigation button on that slide or subsequent slides, you can click on the button, the Notes page will display, and you can start typing in any notes, questions, or comments that your audience might have. Because there is only one notes page for the entire presentation, in this example, our recommendation would be that you begin your comments with a notation about the slide that you came from. That will make it easier, later, to associate the notes/comments to the slides.
Finally, when making the presentation, as comments arise or things come to mind that you want to capture and follow-up on, click on the button that you created on the current slide to take you to your notes page. Then type in anything you want. When you've capture the notes, click on the "Return" button to go back to the original slide you and the audience were discussing.
At the end of your presentation, when you try to close it, respond "Yes" to the question that PowerPoint displays asking if you want to save your presentation. This will capture all of the notes. When you return to your hotel or home, you'll be able to review and/or print them.
---
Now that you understand the basics, you can adapt the use of the textbox control for many other purposes. You can create multiple-choice questions, name and address forms, surveys, "Who Wants to Be a Millionaire", etc.
---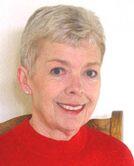 Sonia Coleman is the owner of SoniaColeman.com, an amazing site that's got tons of PowerPoint content.
Sonia is among the most active PowerPoint MVPs (Most Valuable Professional), and you can often find her in the PowerPoint newsgroups answering questions and resolving problems.