There is a tale that Microsoft commissioned Arial because they wanted something similar to Helvetica as part of their Windows 3.1 operating system in 1992. The latter part may be true, but Microsoft did not commission Arial. Arial was already in existence, ten years prior in 1982 as a bitmap font for IBM printers. It evolved from a 1920s typeface called Monotype Grotesque.
However, it won't be diluting the truth to state that Arial owes its omnipresence to Microsoft Windows.
Some type designers consider Arial to be the perfect in-between transition between Monotype Grotesque and Helvetica. Monotype tried to create a variant from Grotesque for many years, but it was only in 1982 that a 10-person team, led by Robin Nicholas and Patricia Saunders completed creating Arial, also known as Arial MT. Yes, MT denotes Monotype.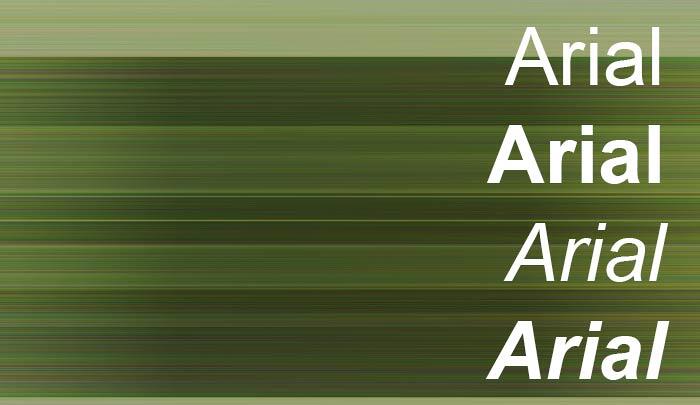 Figure 1: Look at Arial
Figure 1, below shows Arial in Regular, Bold, Italics, and Bold Italics variants.
Although there is no doubt that this font is extensively used, Arial's popularity also stems from the fact that it has a soothing quality that lets you concentrate more on what you are reading rather than getting distracted by its appearance.
All through its early years, Microsoft used Arial as the default font in PowerPoint's blank template. However, with the release of Office 2007, Arial was replaced by Calibri within PowerPoint's blank template.
Arial does happen to be one of the safest fonts to use because of its omnipresence. Slides using Arial will typically show up as expected on all platforms including Windows, Macs, tablet and phone platforms and more. Even on systems that have no Arial installed, you may find Helvetica used instead, and that's great because Arial and Helvetica do have identical character widths.
Over the years, the Arial family has expanded with Narrow, Light, Rounded and Black variations.
Additionally, Arial is also available as the Arial Unicode font that works across many languages and scripts.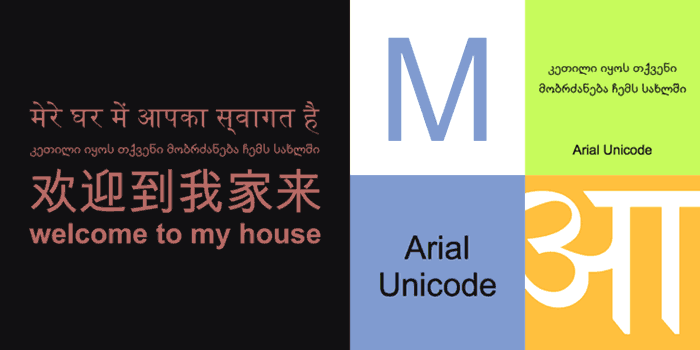 Figure 2: Arial Unicode is available on MyFonts, or you may have it installed as part of Microsoft Windows
Do you want to see more examples of using Arial? Head to the Arial page on the Fonts in Use site.
See Also: Use Safe Fonts Available on All Systems in PowerPoint
---
This is the original page. An AMP (Accelerated Mobile Page) version of this page is also available for those on mobile platforms, at Explore Fonts: Arial.