After last week's three handwritten fonts, we are back with three more. Yes, we like both the number three and handwritten fonts! These three fonts are all free and so readable, even when you use a smaller text size. Enjoy using these fonts in your slides or anywhere else. Do remember though that some of these fonts will not travel with your slides (not all fonts support embedding). So, use only if you are presenting your slides on the same computer where these fonts were installed. Or make sure that the delivery system has the same fonts available. So in no particular order, here are 3 more of our favorite handwritten fonts. Please do add your favorite fonts in this category within the Comments section of this page.
See Also: 3 Free and Favorite Handwritten Fonts | 3 Still More Free and Favorite Handwritten Fonts
Each of the slide thumbnails below can be clicked to see a larger representation.
1. Bilbo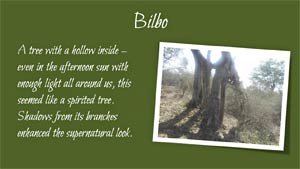 Download Bilbo
Bilbo looks great when you do not have too much text. It does need to be used in a larger point size though to be effective. We admit that Bilbo is not an exceptionally well kerned font, as capital Ts next to smaller characters may sometimes have more spacing than what you like. But it does look squeaky clean and is full of character at the same time.
2. Cinnamon Cake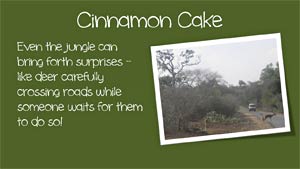 Download Cinnamon Cake
Fonts come with all sorts of fancy names but this one seems to exude a cinnamon cake character, if there was one! Nice and blocky, it can be easily read at even smaller sizes. But when you size the text small, you'll still use more real estate on the slide or elsewhere with this typeface.
3. Kaushan Script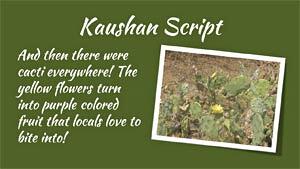 Download Kaushan Script
Of all the fonts on this page, Kaushan Script stands apart because of its clean calligraphic strokes. It does exude the right amount of class and confidence, and is best used for larger text sizes and perfect for slide titles in a presentation that uses many visuals.
Click below to view on SlideShare
Click below to view on YouTube
---
This is the original page. An AMP (Accelerated Mobile Page) version of this page is also available for those on mobile platforms, at 3 More Free and Favorite Handwritten Fonts.