Motion path animations in PowerPoint can help illustrate a process, show how a piece of machinery works, or just work with poetic abandon! On this page, we've compiled together all motion path animation content on this site along with quick tips.
---
Learn Motion Path Animations
Geetesh Bajaj teaches you motion path animations. Choose a tutorial page below:
---
On this site, read a review of Motion Path Tools, a free PowerPoint add-in from Shyam Pillai.
---
Julie Terberg discusses Motion Paths: "What if you're looking to put a little spin on things, literally? To make visuals really move you need to understand PowerPoint's motion paths effects and how to combine them with other effects for dynamic results."
Tips from the Pros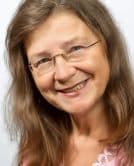 If If you animate shapes with multiple sequential motion paths, you'll find that its' not too easy to line them up and "connect" them end to end. If you turn off Snap to Grid and turn on Snap objects to other objects options, then the ends of the motion paths snap right together when you move them near each other. And if the start point accidentally gets moved off center of your object, all you have to do is move it a little bit and it'll go right back to the center of the object. This works for both locked and unlocked motion paths.
- Glenna Shaw, Microsoft PowerPoint MVP.
---
Add to Glenna's tip
Motion paths will snap to intersecting guides, too. This works great for accurate positioning
- Julie Terberg, Microsoft PowerPoint MVP
---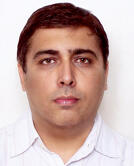 PowerPoint for Mac users cannot add motion path animations since this feature is not available on PowerPoint for Mac. However, users of PowerPoint 2004 and 2008 for Mac can still view the motion path animations when they play presentations created in PowerPoint 2002, 2003, and 2007 for Windows.
- Geetesh Bajaj, Microsoft PowerPoint MVP
Download this sample presentation containing motion paths from the Indezine presentation bank.
---
External Links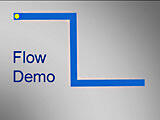 PowerPoint MVP John Wilson shows how you can use motion path animations to simulate the flow of an object through a path. Learn here.
---
This is the original page. An AMP (Accelerated Mobile Page) version of this page is also available for those on mobile platforms, at Motion Path Animations for PowerPoint.