What Happened to Office Online?
Microsoft's Office Clip Art Gallery, which was earlier known as Office Online has been shut down. This includes Microsoft's Office.com Clip Art and image search service, and also the Clip Art task panes in Microsoft Office applications such as PowerPoint, Word, and Excel.
This news was announced on the Microsoft Office blog (see Figure 1, below), and not surprisingly this has worried many users who've been using Office.com as their prime image search source for years.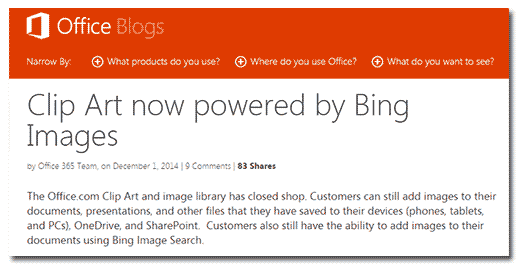 Figure 1: Microsoft's post about discontinuing the Clip Art options
Microsoft explains that the option to insert images within Office applications is still accessible through Bing Image Search. And to be fair, Bing Image Search inside Office does allow you to search pictures that have Creative Commons license applied (we talk more about Creative Commons later on this page). When you insert any picture using Bing within PowerPoint or another Microsoft Office program, an attribution to the image is automatically added.
However, Microsoft's explanation is too simplistic. The content available on Office.com cannot be compared at all with what you can find using Bing Image Search. The question then is, so what should you do when Office Clip Art goes offline? Here are some possible answers, alternatives, and workarounds:
1. Start Saving Some Clip Art!
Go to the Office Clip Art page and use keywords that you often use for your presentations. Then save the images or clip art you need before the site goes offline. OK, we agree that is so funny! But go ahead and save at least some content before it goes away forever. Even now you may not be able to access the site, so use this alternative URL (see Figure 2, below). Again, this link also may no longer work!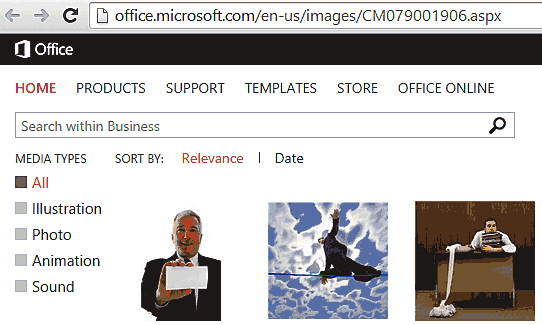 Figure 2: You may still be able to get some clip art!
2. Search Online Resources
Before you start searching online through the image search options on Google or Bing, you need to be aware that every image has some license or ownership attributes. Using these images without understanding its implications may result in copyright violation. Google and Bing both provide filters to search clip media content, and we have already explored Bing Image search options within our Bing Image Search series of tutorials. Searching with the license filters allows you to find content you can use in your slides.
3. Free Resources
Although Microsoft no longer provides free clip art via Office.com, there are plenty of other resources that are still available to you. However, you need to ascertain whether these resources work for you, and also if their license terms are suitable for your use. Our Free Images & Textures page has many such resources listed.
4. Creative Commons Content
Creative Commons is a license that is used for many types of content, including pictures. Typically, pictures licensed under Creative Commons are provided by those who share their photographic content with few restrictions of re-usage. You can read about Creative Commons and attributing a picture in our Attributing Creative Commons Pictures in your PowerPoint Slides article.
Here are some sites that provide clip art or images within the Creative Commons license:
CC Search
Wikimedia Commons
Flickr (see also Searching Flickr for Creative Commons Pictures)
5. Paid Resources
If you cannot afford the time to surf and search for your graphic content from free resources, then the better option is to subscribe to any of the many stock image sites. There are many such sites that provide unique clip media content:
6. Click Photographs
You can also use your camera, or even the camera that's part of your phone to click photographs! It's surprising how much you can achieve with this simple trick.
7. Doodle and Scan
Try doodling - hand drawn art looks personal and provides amazing visual detail. Either draw on paper and scan it to use as a graphic, or draw into your phone or tablet's screen and save as a graphic you can use.
This is the original page. An AMP (Accelerated Mobile Page) version of this page is also available for those on mobile platforms, at Alternatives for Office Clip Art Gallery.