This page is part of our Bing Image Search series. When you search for pictures on Bing's Image Search site, the results page provides various filters to fine-tune and narrow down your results. These filters are located on the top area of the Search Results page, as shown highlighted in red within Figure 1, below. Sometimes, if these filters do not show, you can click the Filters button on the top-right of the search results to show up the filters.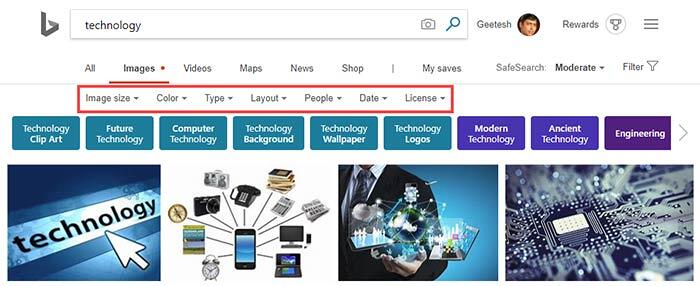 Figure 1: Search filters let you narrow down results
The first of these search filters is the Image Size attribute. You click on the Image Size option to bring up the menu shown in Figure 2, below.

Figure 2: Bing Images Search by Size Filters
Changing Appearances?
Bing's Image Search page could change every day, and the screenshots and techniques on this page are current at the time of writing. Even if there are some changes, basic concepts explained on this page should be the same.
Bing's Image Search by Image Size filters allow you to search pictures of various resolutions. Essentially, there are six size options, and descriptions mentioned below for these options are not set in stone. Rather, these are guidelines:
All
Allows you to search all resolutions available for the search term you have entered. This is the default option chosen for you and delivers results that contain pictures of all sizes, from tiny thumbnails to high definition pictures.
Small
Limit your results to mostly thumbnail sized pictures with resolutions having a width below 200 pixels.
Medium
Returns pictures with a width of more than 200 pixels, yet still lower than 500 pixels.
Large
Displays pictures with a width of more than 500 pixels.
Extra Large
Shows pictures that are fit to be used as wallpapers. These are typically pictures that have a width or height of at least 1000 pixels. Additionally, most pictures that display with this filter applied have resolution aspect ratios of 4:3 or 16:9, although there may be some exceptions.
At least
This option lets you type in a minimum resolution in pixels for both width and height, so that you end up with images that at least have the minimum area that you need.
With the help of these filters, it's easy for you to find accurately sized pictures that fulfill your requirements.
When you see the search results in the form of thumbnails, you can essentially hover your cursor over any of these thumbnails to access some extra options, as shown in Figure 3, below.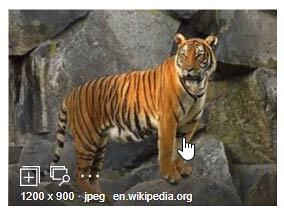 Figure 3: Extra options for each search result
These options are explained below:
The first icon has a plus icon within a folder. Click on this icon to add this image to your My saves location. A notification shows immediately after the image has been saved, as shown in Figure 4, below. Your My saves location can be accessed from the area above the Filters bar, as shown highlighted in

red

within Figure 5, below.

Figure 4: Image added to My saves

Figure 5: Access My saves location
The second icon, that looks like a magnifying glass over a folder finds more similar pictures. When we clicked this icon on the tiger picture, we ended up with a page containing similar pictures, as shown in Figure 6, below.

Figure 6: Find more similar pictures
The third icon, that contains three ellipses, opens up a fly-out menu when clicked that lets you flag the image as inappropriate, as shown in Figure 7, below.

Figure 7: Flag image as inappropriate
Finally, the line of text below the icons informs you about the image's size dimensions, file format, and the source web domain. Clicking on the search result thumbnail will pop up a larger version of the picture, which is almost the same as shown in Figure 6, earlier on this page.
Remember though that all pictures you find may not be suitable for use in your presentation slides or other projects. Learn how you can find pictures that are allowed to be used in our Bing Image Search by License tutorial.
This is the original page. An AMP (Accelerated Mobile Page) version of this page is also available for those on mobile platforms, at Bing Image Search by Size.