When you save CRTX chart templates, PowerPoint saves them into a default folder location. As long as you are using these templates only on the computer where they are saved, there is no need to worry about this default location. However, if you need to share these CRTX chart templates with other users or, if you received a CRTX chart template from someone else, then you need to make sure that these CRTX files are saved in the designated folder where PowerPoint expects them to be placed.
On the PowerPoint 2011 for Mac, this is where you need to copy your CRTX chart template files:
Macintosh HD\\Users\<User Name>\Library\Application Support\Microsoft\Office\Chart Templates\
Shut Down PowerPoint Before Copying Chart Templates
Even though it is not absolutely necessary, it's a good idea to close all instances of PowerPoint before you copy the CRTX chart templates to the required folder locations.
As already explained, chart template files that PowerPoint saves have the .CRTX file extension. And, although you can save them anywhere, you will have to make sure they are saved in the default folder location if you want them available in the Templates category within the Other gallery, as shown in Figure 1 below.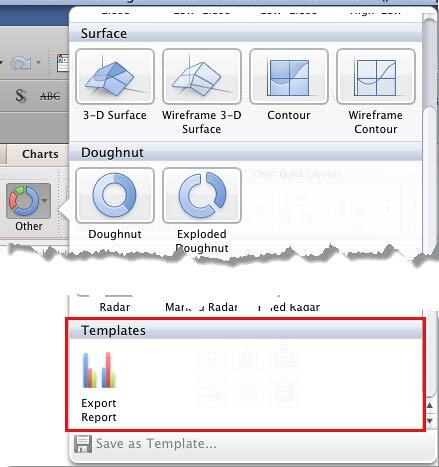 Figure 1: Chart Template within Templates category of Other Charts gallery
You can also copy these CTRX files and save them in the default folder locations of other computers so that the users of those computers will find these templates in the Templates category within the Other gallery, when they want to use them in their presentations.
Exchanging Charts Between Windows and Mac Versions of PowerPoint
You can copy chart templates from Mac versions of PowerPoint to Windows versions, and vice versa. Look below to find links for a similar tutorial for the Windows version of PowerPoint.