Don't hurry with your chart slides! While this is true for almost any slide you create, it is more true for chart slides because of two reasons:
Charts are based on figures, which in turn express thoughts, ideas, or trends. To make this expression successful, you need some quality time to create a better chart.
Charts inform audiences, and such information may translate into beliefs. Since there's so much as stake, you need a well-crafted chart, and that again cannot be created in a hurry.
While we realize that this advice is not too helpful if your boss needs those charts in the next 30 minutes, there's no debate about the fact that creating charts a little slowly can help you create better looking specimens that your audiences can assimilate better.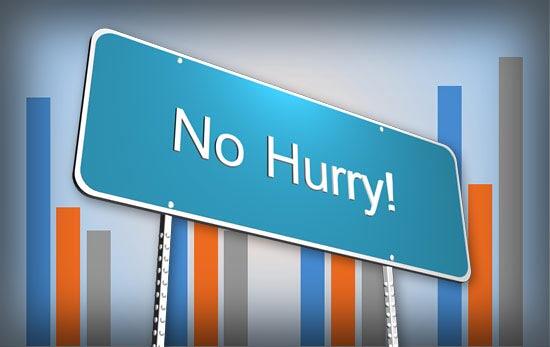 Figure 1: Don't be in a hurry to create your charts
Yes, your audience is the key! And that's precisely why you must think about your audience all the time, and also think about what you are trying to tell them. Here are some guidelines that will help:
Begin by analyzing the message of your chart. Does it have too many messages, this can happen when you use one of the default charts in PowerPoint and thereafter change the values to create your own chart! Those extra messages may show up in the form of unrequired axis titles or even a confusing chart title! Some charts may also not need a legend. Select all these extraneous elements and delete them one after the other until you are left with one, clearly focused message. Use that message to drive your direction - and your chart. You'll address the attention of your audience better.
A good chart needs so much thought - this in turn requires time and patience. Most people need to create the same types of charts within their slides, if that's true for you, open up one of your older chart slides and look at it objectively and closely. Determine what you can do to make it cleaner and more comprehensible, and make some changes. Repeat this exercise at least once a week, and your charts will improve each time!
Look at charts that others create more objectively. If you find an effective technique that they used, try and incorporate that technique in your style. Feel free to ask them for help too. Again, this sort of introspection and improvement entails time, so make sure you dedicate some quality time to make your charts look better.
Finally, keep your best charts ready even before you need them, in fact, keep hundreds of sample charts ready! That way, when you need things in a hurry, you can just re-use a chart. Do remember that it is always easier to change values in a chart than creating them it scratch.