Structure and Workflow
What Can You Use PowerPoint For?
Giving People What They Like to See
---
Structure and Workflow
The words structure and workflow might sound a little intimidating, but they are merely a way of ensuring that your presentation elements are working together.
Presentation structure
A typical presentation structure combines the elements I mention at the beginning of this chapter into something like what you see in Figure 1-3.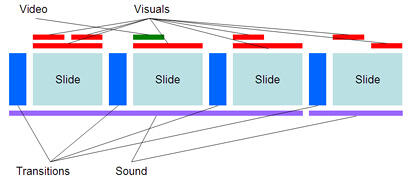 Figure 1-3: A typical presentation structure.
Figure 1-3 is just an example — almost every presentation has a unique structure depending on the content of the presentation and the audience. On the other hand, the presentation workflow for most presentations remains unchanged, which is what I explain next.
Presentation workflow
The presentation workflow decides the sequence of the elements that I explain earlier in this chapter. In addition, it includes some more abstract elements such as delivery and repurposing. Chapters 14 and 15 discuss these vital concepts.
Figure 1-4 shows a typical presentation workflow.
As you can see, the workflow begins with concept and visualization and ends with delivery and repurposing. But that's not entirely true — repurposing can often be the same as the concept and visualization of another presentation! That's food for thought — and the stimulus for thoughts on another interesting subject.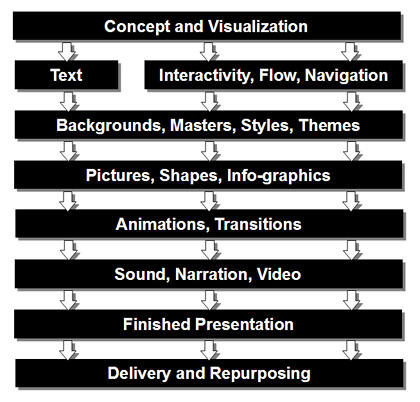 Figure 1-4: A typical presentation workflow.
---
What Can You Use PowerPoint For?
You can use PowerPoint to create all sorts of presentations:
Business presentations: More than anything else, people use PowerPoint to create presentations intended for the boardrooms and conference halls of the corporate world, where people of all sorts come to see and hear content. And as those in corporate corridors have discovered, the most important thing is to have a PowerPoint presentation ready for every proposal and product — and I should add sales and service to that list!
Homework projects: Don't be flabbergasted if your kid asks you to help create a presentation for school. Or maybe you are a kid reading this and can't understand what's so great about creating a PowerPoint presentation for a project. Schools all over the world are discovering the virtues of PowerPoint — the program lets you assemble all sorts of media, such as images, text, and sound, in one document. And think about the amount of paper and ink you save by replacing that project poster with a PowerPoint presentation!
Educational content: Colleges and universities commonly have their own banks of presentations for every conceivable subject. Some of these presentations are sold for very high prices as "talks" by specialized vendors — and the high prices are because these talk presentations were created by highly renowned professionals. Even at the high cost, these talk presentations are a steal because they're the next best thing to inviting those professors to speak to your students.
Kiosks: Kiosks can display anything and everything nowadays — from travel information at airports to the playlist at the coffee shop jukebox. And many of those kiosk displays are actually PowerPoint presentations. Religious presentations: And now for the godly frontiers — that projection of the hymn lyrics in church was likely created in PowerPoint. So was that fancy slide show that displayed pictures from the missionary trip to South America.
Government presentations: PowerPoint is used everywhere in the administrative sphere. Be it presidents or prime ministers — or even organizations like the United Nations and its various agencies all over the world — so much these days happens on a PowerPoint slide. And yes, when something goes wrong, such as space shuttle disasters, PowerPoint often is given some of that blame!
Multimedia demos: This is probably the most controversial use because PowerPoint was never intended to be used as a tool to create multimedia demos that run from CD-ROM. Nevertheless, PowerPoint allows interactivity and navigation between slides — and because so many people already have PowerPoint, all those bosses decided that they might as well ask untrained office staff to put it to good use!
Of course, you can use PowerPoint for so much more — electronic greeting cards, quizzes, posters, and even multiplication tables. You're limited only by your imagination. PowerPoint is a great tool to present your ideas.
---
Giving People What They Like to See
The simplest secret of creating great presentations is to give audiences what they like to see. If you give them anything else, they're bound to complain with bouts of loud-mouthed vengeance and stupidity. Okay — I admit that was an exaggeration. They're more likely to doze off and snore loudly while you're presenting!
So what do audiences like to see? That's what I discuss next.
Truth and sincerity
More than anything else, audiences want sincerity and truth. Just because you put that sentence in a 48-point bold font in a contrasting color doesn't mean that your audience will believe what it says. If there's something in common among audiences of any place, age, and sex, it's that they want something they can believe — and if there's even a hint that something mentioned in your presentation is gobbledygook, you can wave goodbye to the remaining 999 slides in that presentation! (And please don't make such long presentations.)
Of course, there are rare exceptions to that rule. A few centuries ago, audiences didn't believe that the earth was round — or that people could find a way to fly. If what you're presenting is similarly groundbreaking, I'll let you put that in your next PowerPoint presentation. And I'm so proud that you are reading this book.
Never use any content that can be thought of as discriminatory toward race, gender, age, religious beliefs, weight, and so on. Not only will discriminatory phrases or even images reflect badly on you, they'll also hijack the entire focus of your presentation.
Style and design
To enliven your message, use as many of these style and design guidelines as you can balance on a single PowerPoint slide:
Choose an uncluttered background for your presentation.
Plain color backgrounds get around that clutter problem just by being plain!
Other background types, such as textures, gradients, and photographs, have to be more carefully chosen.

Test your background choice by inserting enough placeholder text in an 18-point font size to fill the entire slide area in two slides. Use black text on one slide and white text on the other. If you can read text on both the slides clearly, your background really works! If just one color works, you can use that background if you make sure that you use the right colors for all other slide objects. See Chapter 3 to find out more about picking the right colors.

Make sure your text is large enough that it can be read even by the audience members in the last row. You don't want to make anyone in the audience squint to read your slides!
Make sure that you use just the right amount of visual content to get your message across. Don't use too little and certainly don't use too much.
Don't add 16 pictures when a few are enough.
Use only relevant content; don't waste your audience's time and energy (or yours, for that matter) on images that have nothing to do with the topic of discussion.
Make sure that any sounds you insert in your presentation all play at the same volume. You don't want the sound on one slide to be low and then follow that with a sound that's loud enough to wake up your ancestors.
Correct spelling, accurate grammar, and good word choice
Nothing is as embarrassing and shameful as a misspelling on a slide — especially considering that PowerPoint includes an excellent spell checker. But even beyond the spell checker, make sure that the spellings work for the country and audience you are presenting to. Thus, color is perfectly fine in the United States, but make that colour if you're presenting in the United Kingdom or in India.
Avoid repeating the same word on a slide when possible. For example, if you see a phrase like "report results in weekly reports," you need to do some editing! You can use PowerPoint's thesaurus (accessible on the Review tab of the Ribbon) to find alternatives if you find yourself repeating certain words.
Don't read the slide aloud to your audience while you're giving your presentation. Slight differences in language and wording can make all the difference. Audiences want you to take the content further by sharing your experiences, opinions, and ideas on the subject.
This is the original page. An AMP (Accelerated Mobile Page) version of this page is also available for those on mobile platforms, at PowerPointing with the Best of Them - 3 of 3.