Introduction
About RibbonCustomizer
Download and Installation
Using RibbonCustomizer
Pricing and Support
Conclusion
---
Introduction
It's true that the biggest new feature in Office 2007 is the interface and thus usability improvements. The new ribbon tabs change dynamically depending upon what task you are doing -- yet unlike the old toolbars of pre-Office 2007 applications, there's no way you can create a new ribbon tab in PowerPoint 2007?
That's not entirely true though sine you can actually create and edit the ribbon tabs in PowerPoint and other Office 2007 applications using a third-party add-in called RibbonCustomizer.
Back
---
About RibbonCustomizer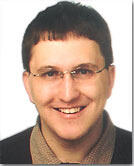 RibbonCustomizer is created by Patrick Schmid, a Microsoft MVP -- you can learn more about him and download a free Starter edition of RibbonCustomizer from his site (link no longer exists).
RibbonCustomizer works as an add-in within Office 2007 versions of Access, Excel, Outlook, PowerPoint and Word. All screenshots in this review use PowerPoint 2007.
With RibbonCustomizer, you can customize and create new tabs -- and then populate the tabs with option groups that you use more often than others. Beyond this, RibbonCustomizer generates RibbonX code for customization. This is especially useful when you are writing RibbonX for your own documents, templates or COM add-ins as it can help you test and evaluate your code quickly. For the uninitated, RibbonX is the programming language that works beyond the scenes for all ribbon customization.
My contact at RibbonCustomizer for this review was Patrick Schmid - thank you, Patrick.
Back
---
Download and Installation
Download the installer from the site and run the setup routine. When installed, you will find it on the View ribbon tab for Excel, PowerPoint and Word, and on the Add-Ins tab for Access and Outlook 2007 as shown in Figure 1.

Figure 1: The Customize Ribbon option appears in the View ribbon tab of PowerPoint 2007
When run first it will prompt to activate the add-in. This is applicable only if you are using the Professional version as opposed to the Starter edition.
Back
---
Using Ribbon Customizer
When installed, follow these steps to customize a ribbon tab in PowerPoint 2007:
In PowerPoint 2007, click the Customize Ribbon button within the View tab of the ribbon to view a drop down menu as shown in Figure 2. Choose the Customize option.

Figure 2: Customize
This opens the Customize Ribbon dialog box, as shown in Figure 3.

Figure 3: Customize Ribbon
When first opened, the boxes in the bottom of the dialog box appear to be empty till something is selected.
Click the New Tab button to add a new ribbon tab to the customized list on the left. For this tutorial I have created a new tab named Indezine, as shown within the list in Figure 4.

Figure 4: Creating the Indezine tab in the Ribbon
Once the new tab is added, choose individual groups from any of the other tabs to populate this ribbon tab. These are on the bottom right side of the dialog box. Use Add Group button to add the selected group to the new tab. Once you are done, click OK to create the new ribbon tab. This will take you back to the PowerPoint interface. Figure 5 shows the newly added Indezine tab.

Figure 5: Indezine Tab
RibbonCustomizer does a lot more than just adding and editing tabs within the ribbon including removing and resetting tabs-- but that's not being explored in this review.
Update: RibonCustomizer 0.9 allows you to save RIBX files so that you can share your Ribbon customizations with other RibbonCustomzer users. You can also edit Ribbon tab names.
Back
---
Pricing and Support
The Professional version of RibbonCustomizer costs US$29.99 -- that's an introductory offer.
Support is through email. Patrick also has an evolving blog.
Back
---
Conclusion
For what it does, RibbonCustomizer is a great product although I do wish that Microsoft had included this within the box. If like me you like to customize how your programs look and work, then RibbonCustomizer is great value for money.
Back
---
This is the original page. An AMP (Accelerated Mobile Page) version of this page is also available for those on mobile platforms, at RibbonCustomizer.