Introduction
About pptXTREME
Download, Trial and Installation
---
Introduction
PowerPoint as an expression is routed through mundane stuff like the screen, toolbars and menus - to transpire a change that metamorphoses an unassuming blank slide into a display of intelligent design.
You'll find that human imagination is at the nucleus of any such process - it is also true that some tasks are repetitive, boring or difficult. Don't you think it would be great if someone has already done all the tasks for you - and all you need to do is click a button? Read on.
Back
---
About pptXTREME
Many automation routines can be called inside PowerPoint with the hep of add-ins - two add-ins that I'm reviewing here are called: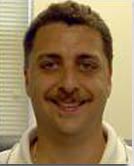 pptXTREME Import/Export
pptXTREME Edit
Import/Export and Edit are from pptXTREME, a business entity based in New York, USA. Headed by Keith Tromer, pptXTREME develops various commercial add-ins for PowerPoint apart from providing various other presentation solutions to business clients - these include meetings, events, interactive presentations, Internet development and digital video.
Keith Tromer has been in the industrial meetings business for 20 years now - although he runs a full service production company, the bulk of his work revolves around graphics.
Back
---
Download, Trial and Installation
You can download a fully working trial of Import/Export and Edit from the pptXTREME site:
pptXTREME Import/Export
pptXTREME Edit
Trials for all pptXTREME add-ins are full working programs that function for 30 days in trial mode - thereafter, if you still want to use the product, you'll have to register.
Installation for the Import/Export and Edit add-ins were single step affairs that entailed executing the downloaded setup file. My test system had both PowerPoint 2000 and 2002 installed - initially, I had some problems with one of the add-ins not showing up in PowerPoint 2000 - further interactions with Keith through e-mail support prompted me to download a later version of the add-in in which problems resulting from the existence of multiple PowerPoint versions on the same system was resolved.
Now that we have the add-ins installed and working, let's start working with them.
Back
---
This is the original page. An AMP (Accelerated Mobile Page) version of this page is also available for those on mobile platforms, at pptXTREME Import/Export and Edit.