A decade ago, everyone wanted to insert SWFs into their PowerPoint slides. There were dozens of free and paid PowerPoint add-ins that did this task for you, and if you were patient enough, then you could also do this manually. But now new versions of PowerPoint allow you to add SWFs as a video clip -- and also the need to insert SWFs has reduced.
What's a SWF?
A SWF (pronounced Swif) is an Adobe Flash runtime file that is more often than not used for vector based animations.
Adobe Presenter also enables you to insert a SWF file within your presentation slide -- the inserted SWF plays in PowerPoint too if you have the Flash ActiveX Control installed. Needless to add, the SWFs play in Adobe Presenter's previews as well. In this tutorial, we'll explore how you can insert a SWF file into PowerPoint using the Insert SWF option in Adobe Presenter.
Remember to save your presentation once before using this option, thereafter follow these steps:
Within PowerPoint, access the Adobe Presenter tab of the Ribbon, and click the Swf button, as shown highlighted in

red

within Figure 1.


Figure 1: Swf button
This opens the Insert Flash (swf) dialog box, as you can see in Figure 2.


Figure 2: Insert Flash (swf) dialog box

Navigate to the location where your SWF file is saved. Then select the file you want to insert. Before you insert the file, explore these options within the Insert Flash (swf) dialog box, as marked in Figure 2 above:



A. Import On

This brings up a drop-down list, as shown in Figure 3. By default the active slide is selected within this drop-down list, but you can select any other slide on which you want to import the selected SWF file.

Figure 3: Import On drop-down list

B. As

Here you'll get two radio buttons:
Slide animation: Choose this radio button to place and play the selected SWF file on the slide.
Sidebar animation: Selecting this option plays the SWF file on the sidebar of Adobe Presenter player (the area highlighted in

red

within Figure 4) instead of playing it on the PowerPoint slide. This option can be used for branding purposes.


Figure 4: Sidebar animation in the Adobe Presenter player
D. Preview
Shows the preview of the selected SWF file. Make sure you have selected the Preview check-box (highlighted in

red

within Figure 2, shown earlier on this page).
You can also play the slides in PowerPoint's Slide Show view to preview the SWF.
Once you have made your choices, click the Open button (highlighted in

blue

within Figure 2, shown earlier on this page) to place the SWF into your slide.
Figure 5, below shows the inserted SWF file on the slide.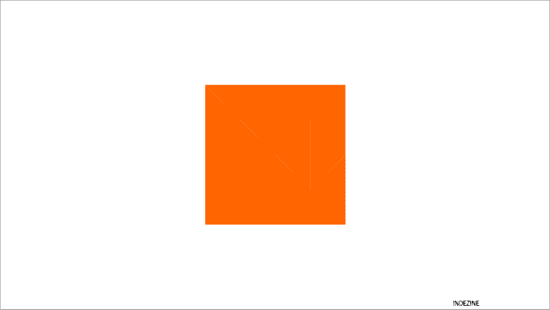 Figure 5: SWF inserted on the slide
Once you add a SWF file within Adobe Presenter, you can also play with some extra options -- these are explained in our Manage SWFs in Adobe Presenter tutorial.
This is the original page. An AMP (Accelerated Mobile Page) version of this page is also available for those on mobile platforms, at Insert SWFs using Adobe Presenter.