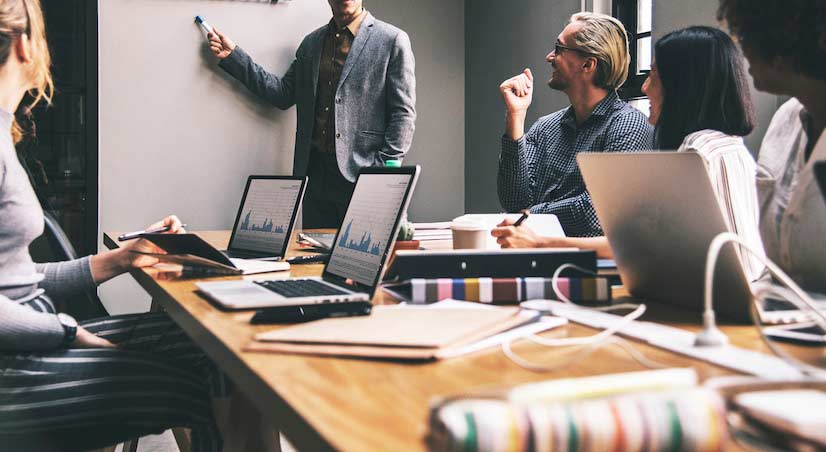 Image: Freepik
The business industry is developing and expanding day by day. Such rapid growth in the area of entrepreneurship requires the involvement of new investors and shareholders to support business, make progress and build a money empire. Surely, the broadening of commerce also necessitates the employment of new working staff.
Consequently, the movement involves new and frequent meetings, which is the case when digital presentations come into play. PowerPoint usage is the simplest way to diversify and collect presentations. All the successful companies use tools from Microsoft Office in their meets.
Therefore, in this article, we will support you with the essential info about exemplary business meeting presentations. Also, we will reveal how to make a business presentation on PowerPoint. Hence, if you intend to become aware of all its technicalities, forward reading!
How Much Essential Is The Usage Of A Unique Text In PowerPoint Presentations?
So, before the business meeting presentation, we recommend you check for plagiarism in the text on the slides. By the way, if you are searching for a great assessor of uniqueness, visit the platform of this plagiarism checker, which purposes the inspection of all formats of text. Firstly, it is very convenient and fast, and secondly, by checking your text through a good plagiarism tool, you can be sure that your text is unique and will not violate the copyrights of another person. Nonetheless, why the singularity of the content on slides is so much important?
As one writer said: "Brevity is a soul of wit". This quote corresponds with the question of authenticity too. When the content on slides is handwritten, usually, it's much shorter than its analogue from the internet because it includes only necessary information.
It also highlights the fact that content will be simpler for auditory understanding, which is crucial. Especially if the slides include the research data, 100% reliability, concreteness, and compactness are required. For its part, a business meeting presentation without water grabs much more attention and fascinates.
Guidance: How To Write A Beautiful And Original Draft For PowerPoint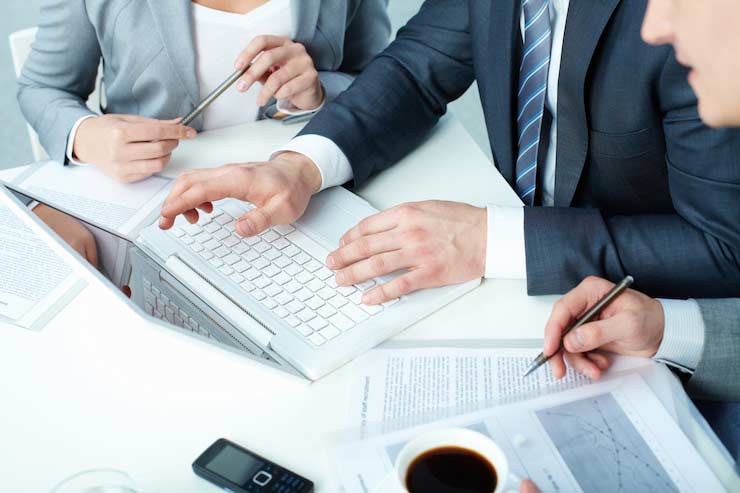 Image: Freepik
So, the easiest way to write a quality draft for PowerPoint is to use the services of a professional copywriter or specialist if the topic is orientated for a narrow range of attendees. However, everybody aware of common grammar and writing rules can also write brilliant content for the slides.
Just follow the next steps to make a beautiful and original text:
Do research: find some books and websites. Use sources that will support you with trustworthy information in accordance with your topic.
Put some paragraphs on a sheet directly, and don't hassle with your spelling and correctness of writing. Avoid tautology and rewrite sentences from sources, changing their places to prevent plagiarism.
Proofread your work and use tool for checking the propriety of writing.
Utilize the plagiarism checker.
If everything is perfect, make formatting and have a final reading.
After repeating these 5 steps, you will get beautiful content on slides with a high percentage of uniqueness.
What Are The Criteria And How To Compose A Quality Presentation In PowerPoint
PowerPoint presentations are the simplest in producing. It includes just the ordinary combination of keys on your keyboard and the proper handing with a menu. You can explore the internet platforms to find guidance on PowerPoint utilization and use it as a textbook in practice.
Either, you can look for a web designer and order his/ her services to get a product without wasting your time. Nevertheless, if you all just consist on making it on your own, follow the next points:
Before making a presentation template, prepare written content.
Start with a face slide, make your theme to design it, or use something integrated.
Make accents on vital points (for instance, use highlighters or exclamation points).
Locate the writing sparingly and use corresponding images.
When all the points mentioned above are made, finish with an oral performance with the presentation.
How To Use PowerPoint Presentation During The Business Meetings Efficiently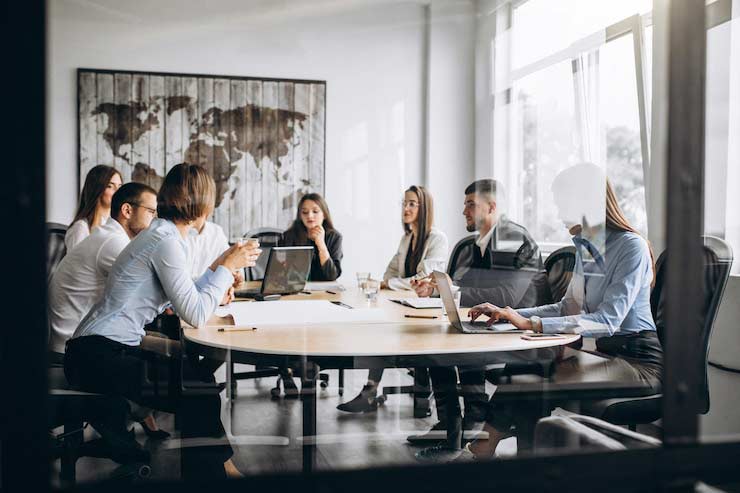 Image: Freepik
As we have mentioned before, PowerPoint presentations are the essential, integral and rapidly moving part of modern business now. However, how to use it during conferences and business meetings? Are there any tips?
First, we recommend you see the presentation before the performance. Become familiar with mentioned information and rehearse it. You should highlight the main points of your purpose and then go into detail. We also consist of simplifying the terminology to make perception clearer.
During speaking, manage the simple principles of the oratory (like ups & downs of voice intonation, gesticulation and, facial expression, etc.). Don't exhaust the listeners with lots of slides and text. Fewer slides and bigger fonts are the key conceptions of an ideal presentation.
Remember about corresponding visuals that help to get big volumes of information (for instance, tables, markers, and aesthetic pics). During the performance, ask attendees for feedback, it will help to control the level of attentiveness and keep the focus on you. Don't waste your time and the precious time of others, consequently, take into account the idea of doing a thesis and summarizing parts.
Final Words About The Interesting Demonstrations With Microsoft Office
In this article, we revealed the question of PowerPoint presentations in modern business. Now, such type of material organization is the most win-win in all aspects and excitement among attendees. It is easy to compose and helps to point attention to the main aspects.
Bear in mind that you can use the services of a copywriter and web designer to get the product and do it on your own. Don't forget to prepare a proofread draft of writing and to study the main inceptions of working with PowerPoint, Microsoft Office.
Finally, remember to rehearse your performance with the presentation and limit the time. We insist on using the common secrets of oratory, like mimicry, gesticulation, and voice amplitude. Don't exhaust listeners with too much water, just be specified.
---
Popular Posts