As an independent management consultant and president of
Sociable Media
,
Cliff Atkinson
advises the senior leadership of some of the world's largest companies on how they can engage the organizational phenomenon called PowerPoint. These companies are beginning to understand PowerPoint as more than just a presentation tool, and are seeking answers to deeper questions about its organizational use: How well does PowerPoint articulate and retain intellectual assets? Do organizational policies help or hinder effective PowerPoint communication? Are the right tools, resources and training in place to support a healthy communications ecology?
Do you control your PowerPoint culture, or does PowerPoint control you? For many organizations, what appears to be a situation under control is in fact a system that's out of control.
When organizations attempt to control branding by implementing a typical PowerPoint template, they ensure their presenters overwhelm or bore their audiences, which is a loss of control of brand.
When organizations seek to control information by encouraging the use of bullet points on PowerPoint slides, they scatter their intellectual assets into unmanageable fragments, which is a loss of control of information.
And when organizations try to control messaging by a enforcing a fill-in-the-blank PowerPoint approach, they lose the ability to tailor an experience around a specific audience, which is a loss of control of messaging.
What started as an honest attempt by organizations to control PowerPoint has in fact yielded the opposite result. It's not that PowerPoint culture cannot be controlled, because it can. More often than not, organizations are simply trying to control the wrong things. And when they choose to take control of the right things, they can finally gain real control of their PowerPoint culture.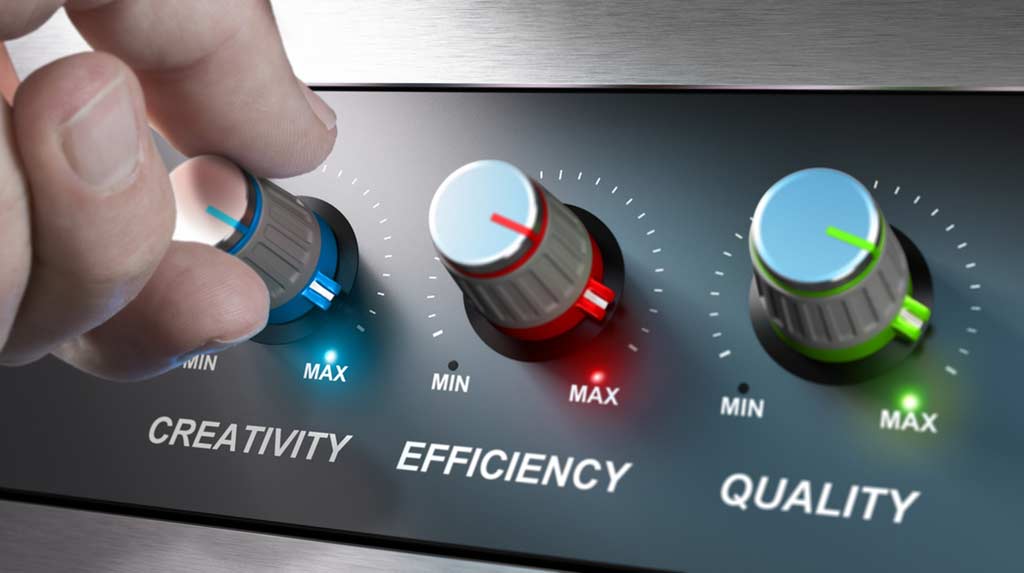 Image: Pickit
There are at least 5 things every organization should control when it comes to PowerPoint:
1. Control the value
It's difficult to control anything if you don't know its value. PowerPoint is many things to many people, but one of its most valuable roles is as a platform that carries intellectual assets. What's the value of your organization's intellectual assets residing on your PowerPoint platform? That value is the starting point for an analysis of how effectively your PowerPoint system captures, communicates, archives and repurposes your intellectual assets. Knowing that value sets the context and imperative for gaining control of PowerPoint.
2. Control the big picture
You don't know what you're dealing with until you can see it. That's what many organizations have discovered after they implemented digital asset management systems to manage their PowerPoint assets. These visual interfaces allow executives to see thumbnail-size views of all PowerPoint files across every functional area. This first big picture view of the state of PowerPoint in an organization is often not very pretty, usually revealing widespread inconsistency and incoherence. Although it's not the cure, gaining the capability to see and monitor PowerPoint at an organizational level is an important first step toward gaining control of the system.
3. Control the system
Most companies stop thinking about PowerPoint after they have a corporate template, and that's exactly where the problems start. The corporate template is the DNA of your PowerPoint communications platform. The decisions you make at the level of the corporate template determine whether your people think inside the box, or out. By embedding effective media techniques into the template itself, it can serve as the flexible foundation of a robust, adaptive, and modern system of PowerPoint resources, tools and training. Such a system maintains control by providing a flexible infrastructure from which communication innovation and empowerment can grow.
4. Control the metrics
Do you measure how well you're doing with PowerPoint? Clearly, PowerPoint is notoriously difficult to quantify, since it is a tool that sits at the intersection of so many communication variables. But one thing is for sure—PowerPoint should not be judged only by its looks. You can only gain control of PowerPoint by focusing on its effectiveness. One approach is by gap analysis: a presenter wants to achieve measurable objectives with a PowerPoint, the audience rates their experience by the same objectives, and the gap between the two numbers determines effectiveness. This simple metric is a way to start to keep control of the numbers. Whether you use this measure or another, at the very least PowerPoint should be held to the same quality standards as the other products and services in your organization.
5. Control the process
PowerPoint is a living, changing and dynamic new language your organization is learning to speak. It will continually evolve and improve if you give it the breathing room and resources to become what it can. This means providing a good system, getting out of the way, and facilitating a process that brings the best PowerPoint innovations to public view. This can take the form of integrating metrics into your digital asset management system that might include peer-rating systems widely available on consumer websites. If you ask people the right questions and give them the right tools and process, they will find the answers. The key is in controlling the right process.
If you're interested in controlling your PowerPoint culture, the hardest part will be making the decision to change. But once you do, gaining control is as simple as letting go of control of the things that cause you to lose control. And by controlling the system, metrics and process, you'll be well on your way toward controlling an effective and measurable communications infrastructure that just happens to reside on a PowerPoint platform.