Are you one of those folks who is always ready to play with the next new thing on a cell phone? Or maybe you won't touch something unless it's very mainstream? Either way, you must have heard some murmurs about Dubsmash – or you may be a seasoned Dubsmasher? Whether you have heard of Dubsmash or not, there's no denial that this is a fun program although it can also be an awesome time waster! To those of you who have no clue what Dubsmash is, it is a program that records a video of you lip-syncing to some vocals (but without any sound being recorded) from the camera on your phone or tablet. The results can be hilarious.
Dubsmash is an app that you can install on your iOS or Android devices including smartphones and tablets. To use it, you will have to search for Dubsmash on the Apple App Store or the Google Play Store.
Once you run the app, you will be asked to register. While you may manage to play around a bit without registering, it is advisable to register since you can then save your created Dubsmashes.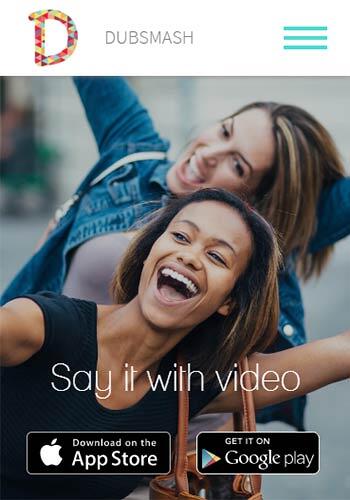 Figure 1: Dubsmash
Dubsmash has a tabbed interface. The first tab, as you can see in Figure 2 is called Discover.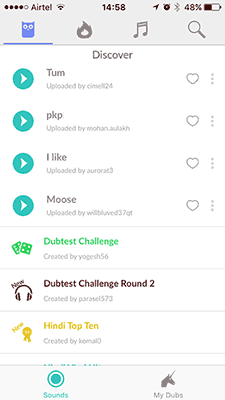 Figure 2: The Discover tab in Dubsmash
At this point of time, you can use any of the available sounds on Dubsmash to create your own mashed-up video. Or you could also upload your own sound. Dubsmash will use the sounds you choose or upload, and then mash it up with a video of you lip-syncing the voices in the sound file!
---
This is the original page. An AMP (Accelerated Mobile Page) version of this page is also available for those on mobile platforms, at Working with Dubsmash.