You may call them squares or rectangles, or if you are Metro-inspired, you may call them tiles. For the reasons of simplicity, let us just call them boxes. It does not matter what you call them, but most presenters use these boxes so often in their slides. It's easy to understand why these boxes are so popular - they can be added to your slides with one click, and you can type any text right inside them. Figure 1 below is a great example of such a slide!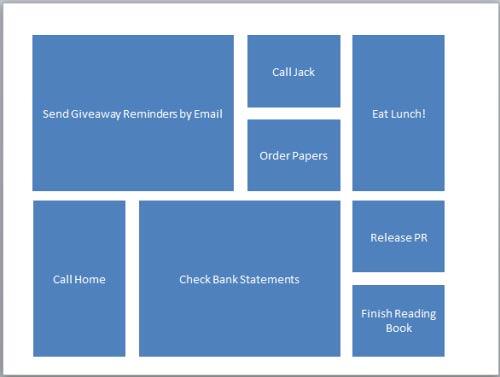 Figure 1: Slide populated with boxes containing text
However, after a while these boxes start looking too geometric. We know we grew so tired of looking at all the straight lined shapes all the time that we had to do something to get over this monotony. How about creating boxes that look more hand drawn than the ones that look like they are straight from a geometry box? Do you like the look of the boxes in Figure 2, below?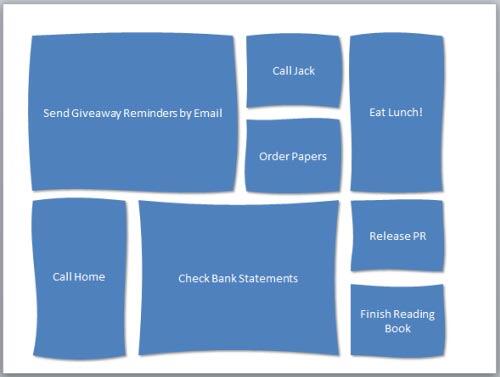 Figure 2: Slide populated with organic boxes containing text
If creating these organic variations of geometric boxes sounds like a great idea, keep reading.
Start by inserting a rectangle on your slide. Select your rectangle, as shown in Figure 3, below.

Figure 3: Rectangle inserted and selected
With the rectangle still selected, right-click and choose the Edit Points option in the resultant shortcut menu.
This will get you into the Edit Points mode – note the four vertexes (points) shown highlighted in

red

within Figure 4, below – compare these vertexes with the selection handles you saw in Figure 3, earlier.

Figure 4: Shape in Edit Points mode
Click on any vertex so that you can see the two blue handles for the point. In Figure 5 below you can see the blue handles appeared on the top-right corner point.

Figure 5: Two blue handles appear when a corner point is selected
Click and drag the white squares (marked as 1 and 2 within Figure 5, above) that are located towards the end of these blue handles. This repositions the blue handles, making the adjacent line segments look curvy.
In Figure 6 you can see the four possibilities of providing organic look to the line segments by repositioning the blue handles.

Figure 6: Blue handles repositioned to make the line segments curvy
Once you are done with editing the top-right corner point, your rectangle may look like what you see in Figure 7.

Figure 7: Rectangle with one corner point edited
Now, select the remaining three corner points one by one, and follow Step 5 to provide a curvy look to the line segments emerging from each of them. In Figure 8 below, you can see that we have edited all four corner points and provided the selected rectangle with an organic look. Also, we have added some text in it.

Figure 8: Organic box with text added
Once you get the desired result, save your presentation.