September 8, 2020
PowerPoint and Presenting News
Glossophobia
Did you know what is scarier than death and darkness to an average person? No, it's not the fear of heights or even claustrophobia, the fear of confined spaces. It is actually the fear of speaking in public, also known as glossophobia!
Learn what glossophobia is, and why it should be overcome
Lifetime Access to Pslides PowerPoint Templates
Three years ago, in conjunction with our friends at Pslides, we ran an offer that resulted in over 1,200 of you becoming Pslides subscribers and having unlimited access to their high-quality PowerPoint templates. James at Pslides.com has agreed to provide another fantastic, lifetime offer of PowerPoint templates, just for Indezine readers, for a very limited time!
Subscribe to get lifetime access
Power-user Add-in for PowerPoint: Conversation with Olivier de Saint Louvent
Olivier de Saint Louvent is the CEO of Power-user, which he co-founded in 2015 in Paris. Power-user is one of the leading productivity solutions for Microsoft Office, with 250,000 users globally. Before that, he worked in strategy consulting where he experienced the need to improve how people work with PowerPoint, Excel & Word. In this conversation, Olivier talks about the Power-user add-in for PowerPoint.
Read the conversation here
Webinar by PresentationPoint: Creative PowerPoint Data Visualization on September 16
Our friends at PresentationPoint are organizing a free webinar next week that looks at how you can show your data in a way that engages your audience instead of them drowning in an ocean of numbers? This webinar is being delivered by Kurt Dupont.
Read more and register here
Create a Waterfall Chart in PowerPoint
Waterfall charts are one of the most popular charts for displaying how different items come together to make up a whole. The chart was first invented and is still widely used by consultants of McKinsey & Company, and is something you can easily add to your PowerPoint charting repertoire. Taylor Croonquist teaches you how you can create these waterfall charts easily in PowerPoint.
Read more here
Quotes
Business Thrives on Interaction: by Ally Yates

"Business thrives on interaction, whether we're at meetings, making presentations, coaching, or simply chatting with colleagues. Our work is increasingly team-based, a point underlined by a recent Harvard study which found collaborative activities making up more than 50% of work in business environments. There's good reason for this, since teams and groups achieve better results than the lone genius (see James Surowiecki: The Wisdom of Crowds). Outside the world of work, team-focused learning is increasingly taking hold as the organizational model for universities, requiring students to better understand their own behaviors as well as those of their peers."
Print Tab of Backstage View in PowerPoint 2019 for Mac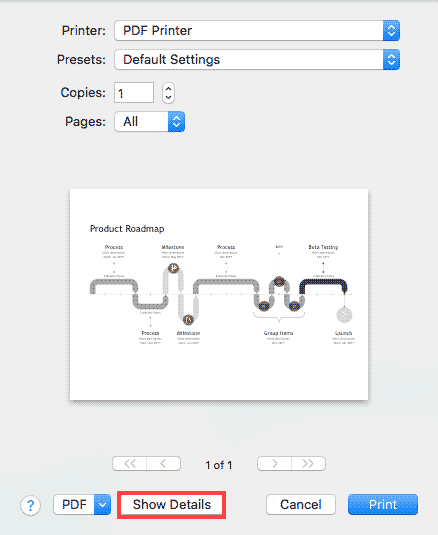 PowerPoint 2019 for Mac has no Backstage View. It uses menus to access options that are available within the Backstage view in other PowerPoint versions. In this tutorial, we will explore the Print option used to print the current presentation in the form of selected slides, notes pages, handouts, etc. Follow these steps to learn more about Print options in PowerPoint 2019 for Mac.
Learn about the Print option in PowerPoint 2019 for Mac
Indezine PowerPoint Templates
Medicine and Medical PowerPoint Templates
Legal and Law PowerPoint Templates
FreePPT PowerPoint Templates
Christian PowerPoint Templates
End Note
© Indezine. Please do not reply to this message.



View this mailer issue as a web page

.
Join this list
Received this email from a friend? If you would like to receive your own copy, join our mailing list. Go here.
Previous issues
Do you want to read older issues of this newsletter? Go here.
Privacy Policy
We never share your info with anyone. Read our Privacy Policy.
Mail Provider
This mailing list is powered by Aweber.
Change Subscription
If for any reason, you no longer want to receive this newsletter with valuable tips, resources, and information about PowerPoint and presenting stuff, you can unsubscribe by clicking the link at the end of this email. No hard feelings!