July 21, 2020
PowerPoint and Presenting News
How to End Your Online Presentation or In-Person Speech With Impact

Imagine the scene. You begin to speak. Your audience is loving your presentation. Then you get to the end, but you are the only person who knows this. You may experience an awkward pause, followed by some tentative clapping as the audience realizes you've finished! The sad truth is many people do not dedicate enough time and effort to the closing of their speech. They either end abruptly, tell the audience they are done, or whisper thank you.
Learn more with Vinette Hoffman-Jackson of Toastmasters International
Polygon Center Circles for PowerPoint
These special circles have polygon centers: the centers are made of triangles, squares, pentagons, and hexagons! And based on the sides of the polygon, the rest of the circle has that many segments.
Download and use these Polygon Center Circles
Dynamic Text Boxes in PowerPoint
Today, you will learn a great trick for a PowerPoint presentation. You can make your PowerPoint presentations completely dynamic. Watch how you can connect a PowerPoint text box to a data source and use text boxes as dynamic text boxes on your slides.
Read more in this post by Kurt Dupont
Presentation Masala: Conversation with Vivek Singh
Vivek Singh is a professional presentation designer. An MBA from IIM Ahmedabad, he worked in sales and marketing for 10 years before starting off on his own in January 2015. He runs his own presentation design firm Jazz Factory, and helps clients tell better stories to their customers, employees and other stakeholders. In his conversation, Vivek talks about his new book, Presentation Masala.
Read the conversation here
Quotes
People Need To Be Aroused: by Dr. Marcia Reynolds

"People need to be aroused by surprising statements about their behavior and by questions that make them stop and think about what they are saying. If you break through their mental frames, they will stare at you for a moment as their brains look for ways to make sense of what they are considering. Then a burst of adrenaline could cause an emotional reaction, anything from nervous laughter to anger before an insight emerges. If you act on this moment by helping to solidify the new awareness, their minds will change. If you do not facilitate this process, a strong ego may work backward to justify the previous behavior."
Presentation Summit 2020: Conversation with Mike Hanlon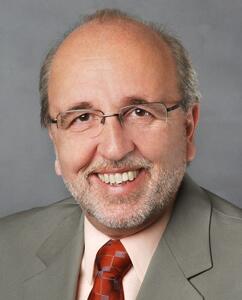 Mike Hanlon was born while his father was in the US Air Force stationed in Germany and grew up bi-lingual. He has been in the aviation industry, on the ground only, since July of 1979, working for numerous airlines and founded his own company in 2014. He became an instructor while employed by a Brazilian airline where he met his wife and was able to learn a third language, Portuguese. This has been valuable as a member since 2006 of the SAE, the Society of Automotive Engineers, where he is one of two Co-chairs in the training committee and responsible for the writing and publication of deicing training standards worldwide. Currently, he trains at numerous airports between Paris and Tokyo and is looking forward to expanding to airports in the US. In this conversation, Mike talks about attending the upcoming Presentation Summit 2020, being held virtually this year from August 10 to 13, 2020.
Read the conversation here
Indezine PowerPoint Templates
Medicine and Medical PowerPoint Templates
Legal and Law PowerPoint Templates
FreePPT PowerPoint Templates
Christian PowerPoint Templates
End Note
© Indezine. Please do not reply to this message.



View this mailer issue as a web page

.
Join this list
Received this email from a friend? If you would like to receive your own copy, join our mailing list. Go here.
Previous issues
Do you want to read older issues of this newsletter? Go here.
Privacy Policy
We never share your info with anyone. Read our Privacy Policy.
Mail Provider
This mailing list is powered by Aweber.
Change Subscription
If for any reason, you no longer want to receive this newsletter with valuable tips, resources, and information about PowerPoint and presenting stuff, you can unsubscribe by clicking the link at the end of this email. No hard feelings!