PowerPoint and Presenting News
Change Slide Size, and You Lose Fonts, Backgrounds, and Colors!


A few days ago, I needed to demo some animation effects in a training class. I happened to open one of my older presentation decks, and this one was probably created using PowerPoint 2002 or 2003. When I selected the Slide Size option to change the slides to widescreen, I saw a poor transformation of my existing slides. I ended losing all colors, fonts, and backgrounds. Even the text alignment differed!

Read more about the solution here.

Gear Graphics for PowerPoint


Gears -- these denote that things are moving, something is happening. Yes, gears mean action.

Have you ever wanted to use animated or non-animated gear graphics in your PowerPoint slides? We have just what you need. These ready-to-use awesome gears will save you tons of time. In fact, you need not spend an hour or two animating. Because we have included animated variants of all gears.




Use the ones you want -- either animated or non-animated or even both. To use them, all you need to do is copy them and paste in your own slide.

Download these Gear Graphics for just $10+
Convert PDF to PowerPoint with PDFelement 6 Pro


Did you receive a PDF from someone that needs to be converted into a PowerPoint presentation? Or did you lose the original PowerPoint file, and only have a PDF version left? Maybe you received an InDesign or Quark file that needs to do double-duty as a PowerPoint deck? Or there may be any number of reasons to create an editable PowerPoint slide deck from a PDF.

Explore our walkthrough of PDFelement 6 Pro converting a PDF to a PowerPoint presentation.

Emaze New Features in 2018: Conversation with David Edri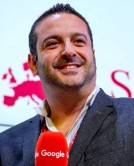 David Edri is a leading ad-tech and social media entrepreneur and executive with over 20+ years of industry experience. David is currently the CEO of Emaze, an online content creation software with patented automatic design technology. David was a founding team member of RadiumOne, an online marketing platform, where he led RadiumOne Engage, their marketplace for advertisers to engage with gamers and drive high value branded experiences with Fortune 500 advertisers. David was founder and CEO of Formove.com, an online marketplace, and previously the founder and CEO of 123Out.com, a social network that connected communities with entertainment venues.

Read the conversation here.

Advance Two PowerPoint Presentations With a Single Click


Originally, this started with a discussion in an internal group exploring solutions that would allow one click on a remote to advance two presentations at the same time. Why would anyone want two presentations to move ahead at the same time?

PowerPoint MVP Troy Chollar shares some options.
Find Substituted Fonts in PowerPoint


The situation is familiar: you or someone else uses a non-standard font (not a PowerPoint safe font) in your presentation. You then open this same presentation on another computer, and PowerPoint uses another font to display the same text. Why does it do so? The reason is simple enough: the font originally used is not available on the other system. The end user has no idea that PowerPoint substituted one font with another. There is no information provided at all. The font that is used as a substitute cannot be identified. If you have 500 fonts on your system, there's no way to understand why PowerPoint used a certain font as a substitute.

Read the conversation here.
Presenting Quotes
We can use the simplicity: by Dan Roam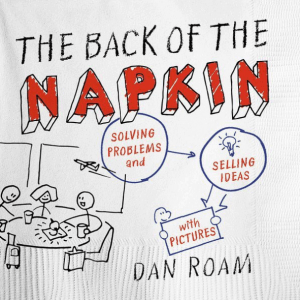 "We can use the simplicity and immediacy of pictures to discover and clarify our own ideas, and use those same pictures to clarify our ideas for other people, helping them discover something new for themselves along the way."
Learn PowerPoint 2016 for Windows
Notes Page View


The Notes Page is one of ten views available in PowerPoint 2016. This view shows you how your printed notes will appear. In this tutorial, we'll explore this particular view for Notes Pages and learn about the benefits of this view. First of all, the Notes page shows the speaker notes that you add to the Notes pane for each slide. Moreover, then these speaker notes are visible in three distinct places within PowerPoint, depending on the view you choose.


---
Reading View


The repertoire of various views available in PowerPoint 2016 ranges from some views that you use all the time to others that you may have never bothered to explore. The latter category probably includes Reading view. Reading view is similar to Slide Show view in some ways because, in both views, the slide is shown in full-screen mode. However, in Reading view, you also see the PowerPoint title bar and the Status Bar at the top and bottom of the interface respectively. Additionally, you can also view the Windows taskbar at the bottom of the screen.


Learn PowerPoint 2016 for Mac
Presenter View


Presenter View in PowerPoint 2016 for Mac is a purpose-built view that accompanies Slide Show view. This view is beneficial in an environment that has at least two displays such as a laptop and a projector. The projector then shows the actual slides, commonly called Slide Show view. However, you see the Presenter view on the laptop. Notice that you get to see much more than just the slide. Rest assured that the audience viewing the projector output see only the slide!


Learn PowerPoint Online
Slide Show View


Have you created all your slides in PowerPoint Online, and now you want to show it in front of an audience? Or you just want to use this slide deck in a webinar, or even see them yourself to understand how they look in full-screen view? In that case, the view that plays your presentation in full-screen mode is Slide Show view.