College assignments and projects are crafted using an extensive curriculum that sets students ready for choosing their career paths and to learning skills that are key for their future. PowerPoint presentations are an important part of college assignments and popular requests on homework help website for college students because some undergraduates prefer to save their own time and provide any requirements to the writer who could cheer them up with a result. Of course, it means that this is a popular way to use assignment or essay help online websites. Still, it's easy to handle such tasks yourself.
With the many available tools, designs, and preparation formats, a few tricks and tips can help you make decks that look presentable and formal that help you get the good ranks that you are aiming for. Of course, these ideas can supplement any custom essay help you may get from specialized organizations.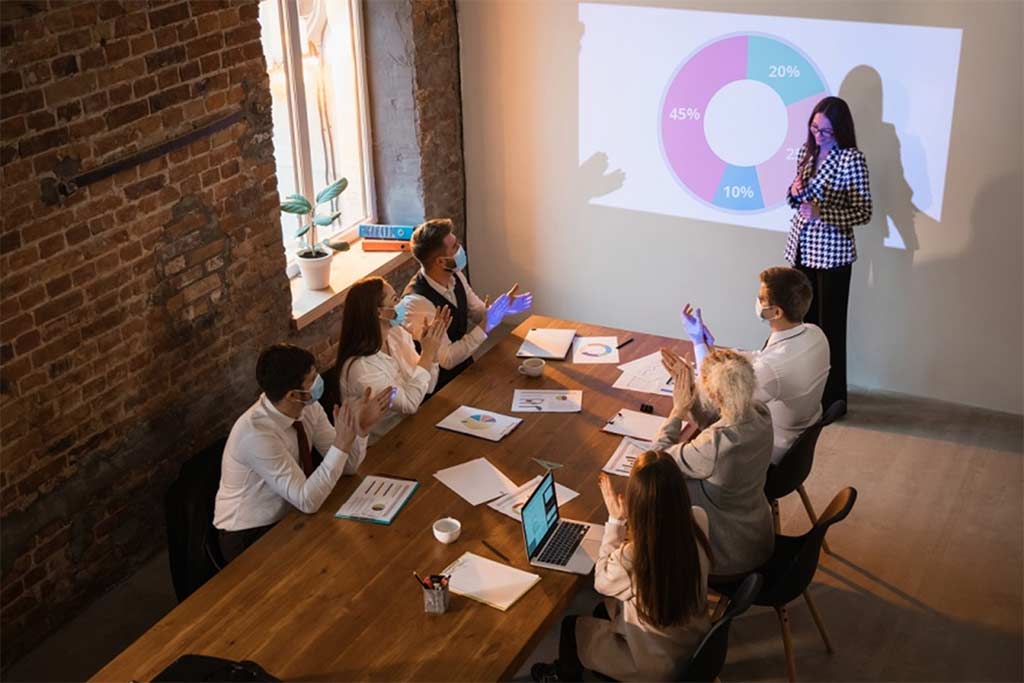 Speaker giving presentation in the meeting room
Select a suitable design template
Saving time and effort is as important as preparing a good deck and to make your task easier, you could choose from the various design templates already available with PowerPoint. Instead of designing new slides from scratch, search for a template that goes in sync with the subject and the theme of your presentation topic.
It is fairly easy to make changes to these templates to suit them to the slide content and to overall support your intent to catch the viewer's attention. Avoid loading the deck with too many images, designs, and elements and opt to keep it consistent and easy to read.
Support slides with visual data
The main motive of preparing presentations is to support your research, data, and findings. In most cases and assignments, you would be asked to present them and that's where you keep the talking points ready. In your slides, make sure to limit the use of text and add more supporting graphs, images, and data that allow the viewer to grasp the content and build an understanding of the subject matter.
Use bullet points to concise the text and add points that are crucial to support your data or talking points. A text-heavy presentation takes away the attention span of the viewer, often making them lose interest. In the professional world, a deck is used as a support to back findings, and research and you must replicate a similar thought in your presentations.
Help for students with presentation
PowerPoint presentation is a creative tool and this learning process requires one to be patient and allow time to acquire the required skills coupled with practice. The Internet is a powerful tool that poses as a great help for students to look for and learn features that help design compelling and professional presentations. To aid this learning of the crucial PowerPoint preparation process, look for guidance and support by Edubirdie to minimize time spent and maximize the end results.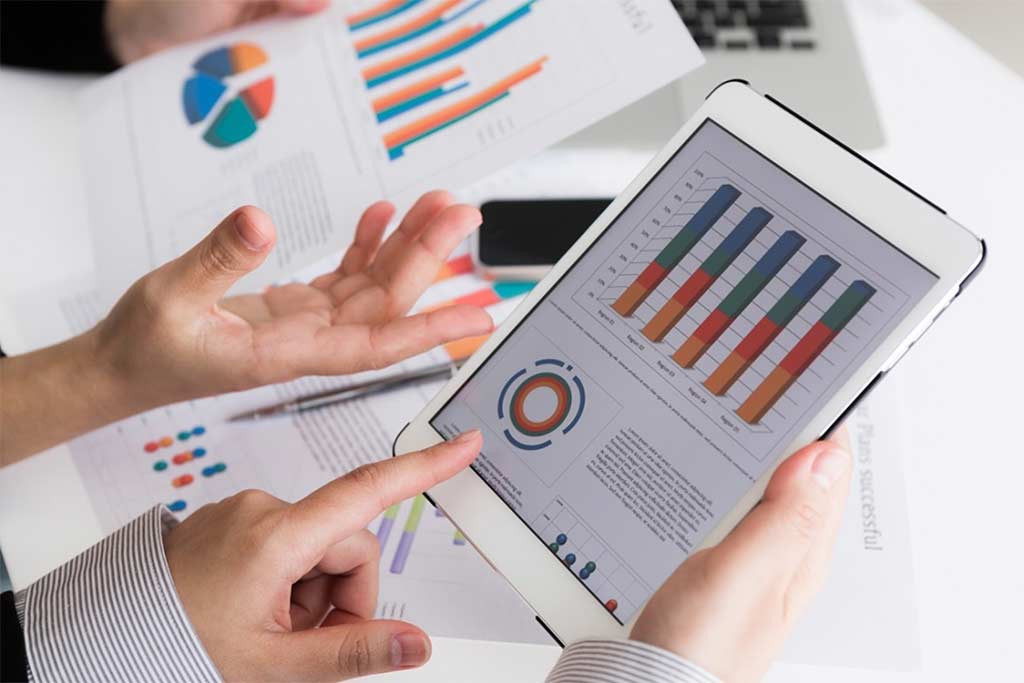 Close-up of business team using digital tablet
Make short and concise presentations
Limit the number of slides to your presentations to maintain the viewer's attention towards your deck, and add inputs derived from interesting PPT ideas you may have come across. A long presentation loaded with data, text, and images might seem to be a perfect way to represent your hard work but it seldom works like that. Add images, text, and statistics that are completely relevant to the topic, and help you make a fair point across to the professor and fellow students.
Don't go overboard with transitions
Transitions add life to presentations but it is to keep in mind that over these could kill the essence of your deck and rather make it look amateur. As a college student gearing up for a professional career, look to add transitions wherever deemed necessary and eliminate its excessive use and that will give it a professional look and polish and worthy of appreciation.
Ensure consistent fonts
The many available fonts to choose from can act as a distraction. Rather, simple fonts will do the trick for you and the key here is to select not more than 2-3 fonts for a deck. The idea is to keep your deck looking neat, consistent, and proofread. It is helpful to do a customary check on the fonts as you gear up closer to completing your deck.
Unleash your creative side
Your deck is a representation of your research, thoughts, or findings and that is why you must let your creativity take the forefront in designing and compiling a deck. Look to make them personalized instead of following through the basic formats.
A great way to support your innovation is to look for ideas and inspirations from those and things around you. It could be your professor, fellow students or even taking a look at the various decks available on the Internet as your guide to making powerful presentations.
Conclusion
There is immense strength in practice and consistency, and as a college student, you will get enough time and opportunity to learn and master the skill of making presentations. Put in that required time and effort in applying the tools and features as you discover and learn about their precise use. Exchange these ideas with your fellow peers and observe while you move up towards your learning curve.
---