July 14, 2020
PowerPoint and Presenting News
Stand Out with a Direct and Dramatic Opening
"The long, seemingly endless road stretched out ahead, as far as the eye could see. Nothing moved. Darkness creeping. The silence deafening. Suddenly…" Or "Good evening ladies and gentlemen. Thank you for inviting me to talk to you tonight. It's a real pleasure for me to be here at your company's 20th anniversary." Which version has you tuned in, wanting to know more?
Read more with Lyn Roseaman
Star Wars Style Credits Animation
The Star Wars Style Credits Animation presentation includes a sample slide in which the credits animate in the Star Wars style. You can download this presentation and change the text in the animated text boxes as required.
Download Star Wars Style Credits Animation Slides
Presentation Management 17: Collect Content
Your presentation management strategy is only as good as the content provided. Systems, protocols, features, functions, cutting-edge technology, and good intentions are all great. But content is king! Both U.S. Bank and Cooper Standard introduced slide libraries with the best content – branded, up to date, accurate, well-designed, well-written content. When word got out at U.S. Bank that there was a library that had all the good content, and all you had to do was drag and drop, requests for access increased and the presentation management mentality started to spread.
Read more with AlexAnndra Ontra and James Ontra
Quotes
Our Verbal Mind Does Not Work Without Our Visual Mind: by Ekaterina Walter and Jessica Gioglio

"Our verbal mind does not work without our visual mind. Those of us raised in the western educational tradition find that terrifying. Pictures trivialize, drawings are silly, doodles patronize, art is decoration. These are the things we're told in school. In this marvelous book, Ekaterina Walter and Jessica Gioglio show us how wrong we are. Thinking in pictures is our nature. Sharing those pictures has long been our dream. With the arrival of global social media, we have a whole new set of tools to make that dream come true."
PowerPoint Concept Slides: Heart Circles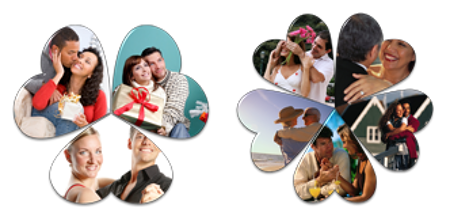 These heart shapes are very subtle. In fact, you can easily get away with most audiences not really finding these hearts out of place even in a business presentation! And remember that even though you see hearts, they are placed within a circle. You get 4 shape types as part of this collection. There are 3 variants of each heart circle, so you end up with 12 new, unique shapes that you can use straightaway in your slides!
Explore how you can use these Heart Circles in your PowerPoint presentations
Presentation Summit 2020: Conversation with Lori Chollar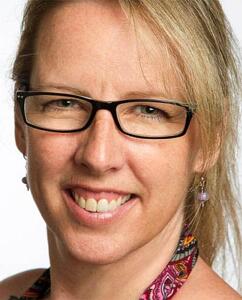 Lori Chollar is co-founder and CEO of TLC Creative Services, based in Southern California. Her multi-faceted design background includes traditional graphic and print design, apparel and tattoo design, and of course, an amazing range of presentation, template and multimedia design. In this conversation, Lori talks about her session at the upcoming Presentation Summit 2020, being held virtually this year from August 10 to 13, 2020.
Read the conversation here
Presentation Summit 2020: Conversation with Taylor Croonquist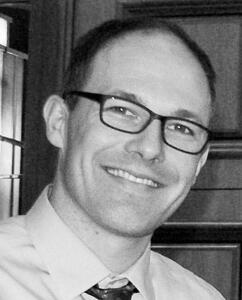 Taylor Croonquist is the co-founder of Nuts & Bolts Speed Training, a PowerPoint speed training website that gets busy professionals to Happy Hour. Prior to Nuts & Bolts, Taylor lived and worked in China for 10 years in finance and consulting. When he's not busy crafting PowerPoint training, you can find him traveling and scuba diving. In this conversation, Taylor talks about his sessions at the upcoming Presentation Summit 2020, being held virtually this year from August 10 to 13, 2020.
Read the conversation here
Indezine PowerPoint Templates
Medicine and Medical PowerPoint Templates
Legal and Law PowerPoint Templates
FreePPT PowerPoint Templates
Christian PowerPoint Templates
End Note
© Indezine. Please do not reply to this message.



View this mailer issue as a web page

.
Join this list
Received this email from a friend? If you would like to receive your own copy, join our mailing list. Go here.
Previous issues
Do you want to read older issues of this newsletter? Go here.
Privacy Policy
We never share your info with anyone. Read our Privacy Policy.
Mail Provider
This mailing list is powered by Aweber.
Change Subscription
If for any reason, you no longer want to receive this newsletter with valuable tips, resources, and information about PowerPoint and presenting stuff, you can unsubscribe by clicking the link at the end of this email. No hard feelings!