May 5, 2020
PowerPoint and Presenting News
Develop Your Public Speaking: A Few Thoughts on Fear
I'm developing a keynote speech and agonized for a long time as to what topic I would address. In recent days, however, as I have been privileged to share and receive insights from a range of teams and individuals on public speaking, one topic has become prominent: Fear.
Read more with Simon Day
Star Wars Style Credits Animation
The Star Wars Style Credits Animation presentation includes a sample slide in which the credits animate in the Star Wars style. You can download this presentation and change the text in the animated text boxes as required.
Download Star Wars Style Credits Animation Slides
DataPoint Working with Hardware: Conversation with Kurt Dupont
Kurt Dupont is a solution provider who would go out of his way just to ensure he brings out the best when it comes to issues that have to deal with data-driven presentations, data visualization, and digital signage software. He started by working at airports worldwide to set up airport databases and flight information screens. This evolved to become the basis for PresentationPoint. In this conversation, Kurt talks about new capabilities in DataPoint, an add-in from PresentationPoint that allows PowerPoint to connect with hardware resources.
Read the conversation here
Presented: Conversation with Philippa Leguen de Lacroix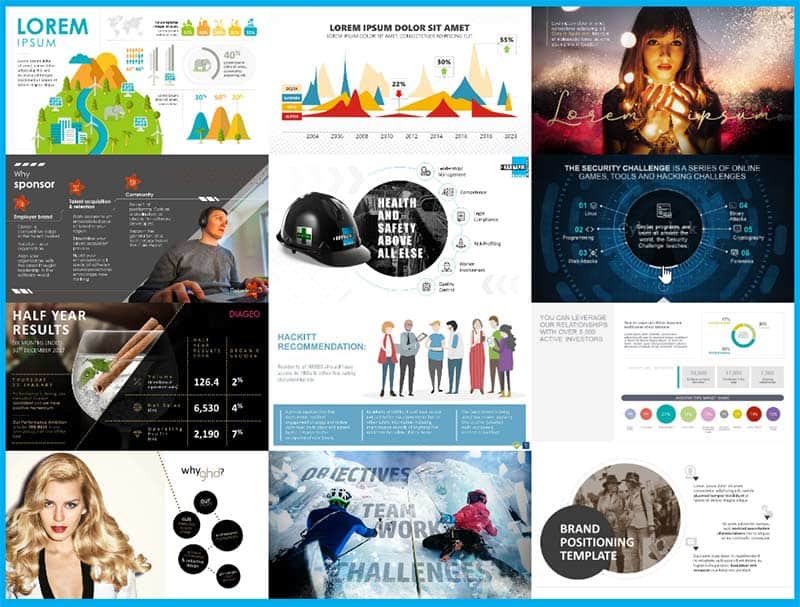 Philippa Leguen de Lacroix is co-founder of Presented – a UK company who specialize in transforming PowerPoint presentations (and avoiding that whole "death by…" syndrome). The company is over 10 years old, and before that Philippa worked in Desk Top Publishing for a few investment banks for a number of years. In her spare time, she helps to run a field hockey club and coaches children to play. In this conversation, Philippa talks about Presented.
Read the conversation here
Presentation Ideas Europe Online Conference 2020: Conversation with Richard Goring
Richard Goring is a Director at BrightCarbon, the specialist presentation and eLearning agency. He enjoys helping people create engaging content and communicate effectively using visuals, diagrams, and animated sequences that explain and reinforce the key points. In this conversation, Richard talks about the Presentation Ideas Europe online conference, being held on May 28th, 2020.
Read the conversation here
Working with Pictures in PowerPoint Designer in PowerPoint 365 for Windows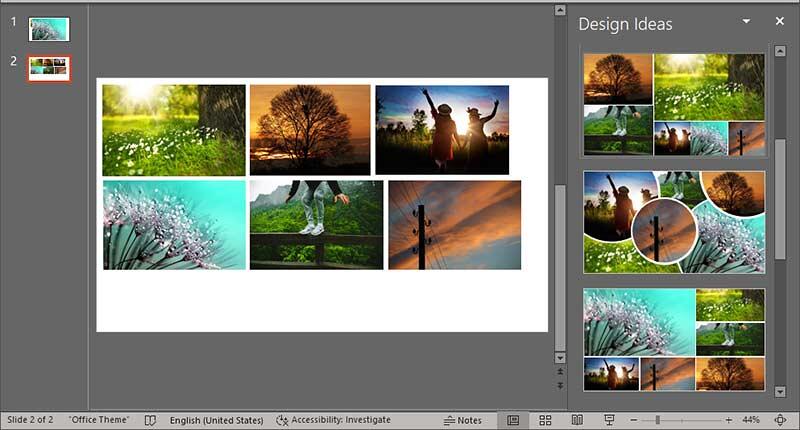 One way in which you can use the PowerPoint Designer feature is with pictures on your slides, where you will save immeasurable time arranging, resizing, and adding specific picture layouts. Microsoft's Office intelligent services which provide artificial intelligence to make this happen show ready-made options for you to choose from some amazing options. Even better, did you know that these suggestions also show for pictures you insert via the cool Photo Album feature—you can thus literally create a photo book from hundreds of pictures in mere minutes!
Explore using pictures in PowerPoint Designer within PowerPoint 365 for Windows
Disable PowerPoint Designer in PowerPoint 365 for Windows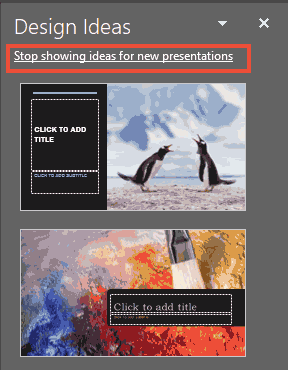 While PowerPoint Designer is an amazing feature, it's true that it can be somewhat bothersome at times, especially when you are in a hurry or know what you exactly need. When you want some breathing space, you can, fortunately, instruct PowerPoint Designer to not show up. How do you instruct PowerPoint Designer to be unobtrusive? There are a few ways to make this happen, and we shall explore these options within this tutorial.
Explore how you can disable PowerPoint Designer altogether in PowerPoint 365 for Windows
Quotes
We're All Going to Experience Bloopers: by Lisa Braithwaite

"We're all going to experience bloopers on stage. For most of us, millions of people around the world won't be watching. But our ability to exhibit grace and resilience under pressure and a sense of humor, and to understand that we're all human, will go far to entertain and satisfy our audience – and perhaps give our presentation that extra luster that people will remember long after it's over."
PowerPoint Templates from Indezine
PowerPoint Templates from MedicinePPT
PowerPoint Templates from LegalPPT
PowerPoint Templates from FreePPTTemplates
PowerPoint Templates from ChristianPPT
End Note
© Indezine. Please do not reply to this message.
Join this list
Received this email from a friend? If you would like to receive your own copy, join our mailing list. Go here.
Previous issues
Do you want to read older issues of this newsletter? Go here.
Privacy Policy
We never share your info with anyone. Read our Privacy Policy.
Mail Provider
This mailing list is powered by Aweber.
Change Subscription
If for any reason, you no longer want to receive this newsletter with valuable tips, resources, and information about PowerPoint and presenting stuff, you can unsubscribe by clicking the link at the end of this email. No hard feelings!