PowerPoint and Presenting News
A Trainer's Guide to PowerPoint: Conversation with Mike Parkinson


Mike Parkinson (Microsoft MVP and APMP Fellow) is an internationally recognized visual communication expert, professional speaker, and award-winning author. Mike is one of 36 Microsoft PowerPoint MVPs in the world. He regularly conducts workshops and creates graphics, presentations, and creative materials for Fortune 500 companies like Microsoft, FedEx, Xerox, Dell, and Boeing as well as at international learning institutions and organizations. In this conversation, Mike talks about his new book, A Trainer's Guide to PowerPoint: Best Practices for Master Presenters.

Read the conversation here.


Jigsaw Shapes for PowerPoint Presentations


Here are a bunch of jigsaw slides that you can use to create your own jigsaw puzzles quickly within your own slides! This entire kit contains 5 different styles of jigsaw pieces: typical jigsaws, arrows, hearts, ovals, and rounded squares.




Each jigsaw shape is available in three counts: small, medium, and large. These shapes can be used in any PowerPoint version that is released till date. We made these available in two slide sizes for both standard (4:3) and widescreen (16:9) resolutions. Detailed instructions on how to use these shapes can be found within the download you buy.

Download and use jigsaw shapes in your slides now for just $9.99.


Why Should You Be Using and Mastering PowerPoint's Triggers?


In the Hitchhikers Guide to the Galaxy, there's a phenomenon called "SEP" that you just can't see. SEP stands for Somebody Else's Problem, and quite simply: we all choose not to see it. I'm pretty sure this same principle applies to all those buttons on applications that we don't know what they do. We just don't see them. Blissfully unaware! For example: "Triggers" in PowerPoint's Animation Pane has been there for a very long time, probably. But it's only in recent years that we've been using them. And we're making up for lost time now. They are genius!

Read more with Philippa Leguen de Lacroix.


How to Make Your Presentation Fly


To make your presentation fly, you need to capture your audience's attention right from the start. That means you need an opening that engaging and full of impact. Here are some different ways to achieve this. Begin with a quotation. If you want your presentation to carry extra authority, it can be helpful to open it with a quotation from a respected figure.

Read more with Gordon Adams.


Presenting Quotes
We can use the simplicity: by Dan Roam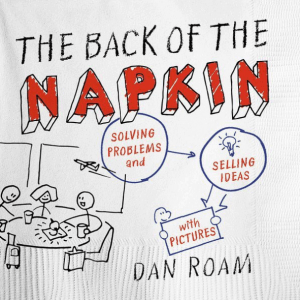 We can use the simplicity and immediacy of pictures to discover and clarify our own ideas, and use those same pictures to clarify our ideas.
Learn Microsoft Sway
Create a New Sway


Once you sign into your Sway account, you can create Sways! Yes, the program and the files it creates are both called Sway. So what do you need to create Sways? You can either use the content from your local device, or any content from internet sources such as Bing, OneDrive, YouTube, and Facebook. These created Sways can be shared later as interactive reports, presentations, personal stories, and more.


Learn PowerPoint 2016 for Windows
Change Slide Layout


Each PowerPoint presentation contains several slides. Let's compare each slide to a blank canvas or an empty sheet of paper! You can thereafter add content to the slides in much the same way as you use brushes to create strokes of paint, or a pen to write. For example, do you want some text? Then you must add a text box. Want a picture? Just insert a picture and place it anywhere on your slide! Wait, this is not really the proper way to work in PowerPoint!


---
Keyboard Shortcuts


Here's the most comprehensive list of PowerPoint 2016 keyboard shortcuts that we know. How many of these do you presently use? Speed up your PowerPoint usage with these shortcuts, and enjoy some free time!


Learn PowerPoint 2016 for Mac
Transparency for Shape Fills


Shape fills such as solid colors, gradients, pictures, and textures can have a Transparency attribute that lets you reduce the opacity of a fill so that the slide object or background behind shows through.


---
Add Services


Microsoft Office 2016 applications work well with cloud platforms such as OneDrive. Roaming capabilities enable when you log into your Microsoft account within Office applications such as PowerPoint. Once logged in, all your settings, including your recent files or templates, will be synced across all your devices, including laptops, tablets, and even smartphones.