PowerPoint and Presenting News
Getting Started with Microsoft Sway


Office Sway is a digital storytelling presentation program from Microsoft that's now part of the Microsoft Office family. With Sway, you can create and share interactive reports, presentations, personal stories, and more by combining text and media to create an online presentation. Now the term "online presentation" may lead you to believe that Sway is an alternative to Microsoft PowerPoint, but really speaking that's just not the case! You will learn more about Sway in this series of tutorials we are creating, and you will find Sway is an online program or app that sources content locally from the device in use, or from internet sources such as Bing, OneDrive, YouTube, and Facebook. It then mashes all this content to create a Sway.

Learn how to get started with Sway.


PowerPoint Concept Slides: Organic Shapes with Brush Edges


Have you tried to draw a line or a circle with just holding a pencil or marker in your hand? You'll end up with a shape that may fail you in a geometry test but it still looks human, personal, and different, just like these organic shapes.



You get 8 shape types plus lines as part of this Organic Shapes collection. Each of these 8 shape types have 10 variants. So you end up with 80 hand-drawn shape options! Again each of these 80 shapes have 12 brush stroke styles! Plus you get the lines and arrows in 12 brush stroke styles too. Combine all variations to end up with more than 3000 possibilities.




These shapes will help break the monotony of text heavy slides, and assist you in explaining difficult concepts better to your audiences. Using these organic shapes also convinces your audiences that you care enough about them to make the slides look appealing and comprehensible. What's more, these shapes are also so much fun to use!

Download these Organic Shapes for just $99.


Are You Prepared?


You tell a colleague that you are nervous about the presentation you are giving tomorrow and she responds, "Don't worry — you'll do fine." What I would tell you is that you can feel prepared and (somewhat) relaxed if you have…

Read more with Claudyne Wilder.


Pictures in Slides: Conversation with Hermann Narez


Hermann Narez is a graphic designer for PhotoSpin, Inc., a royalty-free stock photo company. He currently heads up the Design Services department, develops and designs print, web, and e-marketing campaigns, and maintains brand consistency across multiple print, web, and e-marketing channels. In this conversation, Hermann discusses the importance of using pictures in slides.

Read the conversation here.


Presenting Quotes
We can use the simplicity: by Dan Roam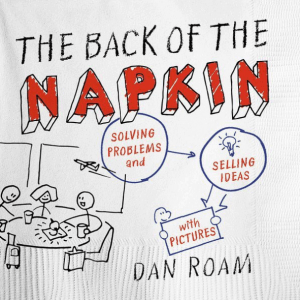 We can use the simplicity and immediacy of pictures to discover and clarify our own ideas, and use those same pictures to clarify our ideas.
Learn PowerPoint
Creating PowerPoint Outlines in Microsoft Excel


Typically, the last thing I would want to do is create my presentation outline in a spreadsheet program like Microsoft Excel. In one of my training sessions, I was showing participants how they could create presentation outlines for PowerPoint in Notepad or Microsoft Word, and one of the attendees wanted to know how he could create an outline in Excel! To understand why anyone would want to create an outline in Excel, you probably need to be an Excel junkie. Rather than go and discuss what an Excel junkie means, I'll show you how an outline can indeed be created in Excel. This technique works on all versions of Excel for Windows and Mac OS X.


Learn PowerPoint 2016 for Windows
Import Outlines


Creating outlines for PowerPoint in various external applications lets you stay away from distractions in PowerPoint-land and concentrate on the structure of your slides rather than their appearance. Once you have the outline created, it's very easy to import it in the form of slides into PowerPoint. While this import process works the same way in all versions of PowerPoint, there are small interface changes. In this tutorial, we'll show you how to import outlines in PowerPoint 2016 for Windows.


Learn PowerPoint 2016 for Mac
Gradient Stops


Once you add gradient fills to shapes in PowerPoint 2016 for Mac, you may want to make the gradient fill look a little or a whole lot different. Yes, you can use the More Gradients option to add different types of gradients as fills to the shapes, but that only provides more gradient fill types, and does not let you customize the colors within the gradient.


---
Add Texture Fills to Shapes


PowerPoint's fill options for shapes are extensive. The texture fills incidentally are not too different from picture fills, other than the fact that they can be tiled. PowerPoint includes a built-in library of textures, and you can also import any picture, to be used as a texture.