PowerPoint and Presenting News
Countdown Timers for PowerPoint - Shorter


Here are a bunch of Countdown Timer slides that you can use to create or embed in your own PowerPoint presentation slides. This entire kit contains 5 different styles of Countdown Timer. We made these available in two slide sizes for both standard (4:3) and widescreen (16:9) resolutions. You can get this kit for only $5.

Download and use in your slides.


Keyboard Shortcuts and Sequences E-Book: PowerPoint 2016, 2013, 2011, 2010, 2007, and 2003


Are you aware of all PowerPoint keyboard shortcuts and sequences? Want to check if your favorites have been included in this e-book, or if there are a few that can help you perform your PowerPoint tasks quicker and better? Or if you don't use keyboard shortcuts and sequences, do you want to get started?




This 146 page PDF e-book downloads quick, costs you $9.99, and is a valuable resource. The PowerPoint Keyboard Shortcuts and Sequences E-Book covers the last five Windows versions of PowerPoint: PowerPoint 2016, 2013, 2010, 2007, and 2003. And also, PowerPoint 2016 and 2011 for Mac.

Get this E-Book now for just $9.99
How to Use PowerPoint Differently: 3 Unique Use Cases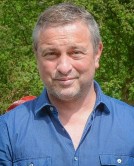 PowerPoint is a very resourceful tool that can help businesses achieve more. Unfortunately, there are several possibilities within PowerPoint that people don't know. The only thing that people know is how to design the presentations, but they don't know they can use certain tools to better enhance those presentations and achieve more. Some people will complain how they hate PowerPoint and others say that PowerPoint does not help them in achieving what they wanted. Here are some of the three things that you need to know about PowerPoint that will help you learn how to use PowerPoint in more resourceful ways.

Read more in this post by Kurt Dupont.


Presenting Quotes
Look Around You: by Nancy Duarte


Nancy Duarte's Resonate is among the classic books that you can find about storytelling. Although you can read the book from cover to cover, you can also open any page and read to gain insight and wisdom that will help you immediately.
Learn PowerPoint 2016 for Windows
Normal View (Editing View)


PowerPoint 2016 continues providing several views that enable you to view and edit your slides. Unarguably, Normal view is the default and most often used view. This view displays one slide at a time in the Slide Area, and is used mainly for editing and creating slides, and shows PowerPoint's typical tri-pane interface that includes the Slides Pane, the Slide Area, and the Notes Pane.


---
Outline View


The Outline view in PowerPoint 2016 provides access to your presentation's text outline through the Slides/Outline pane on the left side of the PowerPoint interface. The Outline view displays all the text contained within the title and text placeholders of your slides, and is one of the ten views in PowerPoint 2016 for Windows.


Learn PowerPoint 2016 for Mac
Cookie Cutter Shapes


Do you want to create a pentagon-shaped table? Even better, don't you want to use a process that not only makes the table completely editable, but which ends up with a particular shape? We are going to use two PowerPoint techniques to achieve this trick.


---
Rotate Text 180° within Shapes


If you have worked aplenty with text in PowerPoint, you must be aware that you cannot rotate text within a shape by 180°. What's surprising is that you can rotate text by 90° and 270° within a shape, but not by 180°! But why would you need upside-down text that is rotated 180°? Many users do need this upside-down text to explain advanced concepts.