PowerPoint and Presenting News
PowerPoint Insecurities


I just read an article in a large, mainstream publication about how PowerPoint may be the enemy, and the first thing that crossed my mind was how most people don't like to discuss their insecurities. As human beings, we like to believe we are perfect and always look out for excuses that may cover our mistakes. That makes me think about my own insecurities, and how insecure I can feel about a piece of paper?

Read more about this analogy.

Keyboard Shortcuts and Sequences E-Book: PowerPoint 2016, 2013, 2011, 2010, 2007, and 2003


Are you aware of all PowerPoint keyboard shortcuts and sequences? Want to check if your favorites have been included in this e-book, or if there are a few that can help you perform your PowerPoint tasks quicker and better? Or if you don't use keyboard shortcuts and sequences, do you want to get started?




This 146 page PDF e-book downloads quick, costs you $9.99, and is a valuable resource. The PowerPoint Keyboard Shortcuts and Sequences E-Book covers the last five Windows versions of PowerPoint: PowerPoint 2016, 2013, 2010, 2007, and 2003. And also, PowerPoint 2016 and 2011 for Mac.

Get this E-Book now for just $9.99
Office 365 Subscriptions


Office 365 is Microsoft's cloud-based subscription offering that lets you run always upgraded and updated Office applications on the desktop, on tablets and smartphones—and also online. This Office 365 product differs from the perpetual versions of Office. Significantly, some Office 365 plans also include extra niceties like a subscription to the Skype for Business web conferencing tool, hosted email via Microsoft's Exchange Online, online storage through OneDrive, plus phone talk time via Skype.

Learn about the different Office 365 subscriptions.
Presenting Quotes
Effective communicators plan: by Carmine Gallo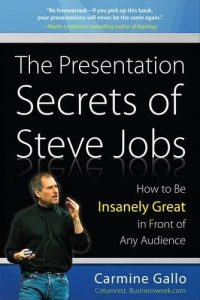 "Effective communicators plan effectively, develop compelling messages and headlines, make it easy for their listeners to follow the narrative, and introduce a common enemy to build the drama."
Learn PowerPoint 2016 for Windows
Types of Animation


Adding animation to your slide objects is easy, but needs prior thought. It's best to first decide what type of animation works best for a particular slide object. The type of animation used for any object is paramount because it can make the animated end-results viable, or relegate it to a distraction. In this tutorial, let us get started with showing you how many types of animations are available within PowerPoint 2016. When we say "many types," we do not mean the animation effects themselves, but the categories in which these Animation effects are divided.


---
Entrance Animations


Among several types of animations that PowerPoint 2016 provides, Entrance effects are probably the most popular. By applying Entrance animation effects, you can make your slide objects appear on the slide almost magically! You make them appear in the fraction of a second, or get them to fly in from any direction. You can also do a zoom in, or even better, just make it subtle with a simple fade in. Whichever Entrance animation effect you choose, make sure to go for something that is in sync with the subject of your presentation. Most of the time, Appear, Fade, or Wipe effects work the best.


---
Emphasis Animations


Emphasis animation effects determine how the slide object calls attention to itself while it is on-the-slide. Entrance and Exit effect animations allow a slide object to enter or exit the Slide Area, whereas slide objects with Emphasis Effect animations are already there on the slide area before they start animating, and will be there even after they have finished animating.


Learn PowerPoint 2016 for Mac
Keyboard Sequences


In PowerPoint on Windows, you will be able to use a number of keyboard sequences which help you access various menu commands. These keyboard sequences are combinations that start with pressing the Alt key followed by a few more characters in succession. But with Mac versions of PowerPoint, this approach doesn't work. You can do something similar but even then, the process and the results are both a little different. Let's learn more in this tutorial.


---
Guides


Guides in PowerPoint allow you to position and snap your slide objects in place. For most professional slide designers, creating slides without guides would be very worrisome! When guides are enabled for the first time within PowerPoint, you can just see two guides. These guides are two dotted lines, one horizontal and the other vertical. They span to intersect exactly at the center of the slide.